The Rules of Investing: What makes a good business?
---
After a chance meeting with legendary stock picker, David Paradice, today's guest, Kevin Beck, joined Paradice Investment Management to head up their successful Global Small Mid Cap Fund in 2010. Shunning the traditional labels of 'value' and 'growth', their approach follows the 'Growth at a Reasonable Price' philosophy that draws from both schools of thought.
"If you're paying 30 times earnings, you're effectively discounting a 3% IRR (internal rate of return). So, you either need to believe that business is growing very quickly for a long period of time, and the multiple holds, or you believe that somebody pays you a higher multiple as some point."
Tune in to hear about what he learned from his mentors, how he remains objective, and where he's seeing opportunities today.
More on Paradice Investment Management
The analysis of information and company insight is vitally important to successful stock picking. Over time, we have developed considerable expertise in identifying valuable investment opportunities. Find out more.
---

Follow Livewire Exclusive's wires
---
---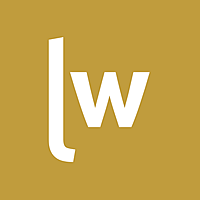 Livewire Exclusive brings you exclusive content from a wide range of leading fund managers and investment professionals.
Expertise