Three companies with wide moats
---
Warren Buffett famously favours companies with strong competitive moats. A look at his results investing in Coca-Cola and See's Candies, it's not hard to see why. Moats exist everywhere, but not all are created equal. Large, global companies are sometimes able to create a moat so strong that it can take decades for another company even to get a look at the other side.
"All the time, if you've got a wonderful castle, there are people out there who are going to try and attack it, and take it away from you. And I want a castle that I can understand, but I want a castle with a moat around it." – Warren Buffett
We recently reached out to three global fund managers to hear about a company with an outstanding moat that will present a challenge for any would-be competitors. Responses come from Magellan Asset Management Limited, Peters Macgregor Capital Management, and Hyperion Asset Management.
Cochlear ticks all the boxes
Joel Gray, Senior Analyst, Hyperion Asset Management
Cochlear has a proven high return on capital business model with a sustainable competitive advantage that ensures the high returns aren't competed away. In addition, it has strong organic growth options which results in capital being reinvested at the high returns that the competitive advantage protects, driving long-term earnings growth and intrinsic value.
Cochlear's competitive advantage relates largely to the reputation it has built up over time and from scale. Large upfront costs to Governments, health funds and individuals, together with the invasive nature of the product (surgically implanted into the skull), result in superior safety and clinical track records being a critical differentiator for the customer. Cochlear outspends its competitors on R&D and customer service in an attempt to widen the moat over time.
1.9 billion users can't be wrong
Stefan Marcionetti, Assistant Portfolio Manager, Magellan Global Fund
The scale and pervasiveness of Facebook's platform is a unique and non-replicable moat. Facebook attracts 1.9 billion users to its digital platform each month, while its WhatsApp, Messenger and Instagram have 1.2 billion, one billion and 600 million users each month respectively.
Facebook has loyal users because people can spend years building their online social community, participating with countless posts, photos, comments, 'likes' and events on the platform. The news feed is unique for each user because it is filled with content from friends and connections. The more people use the platform, the more information they give Facebook and the more the company can then tailor that person's experience on the platform.
Facebook has become skilled at monetising this platform because it is best in class at breaking down its users into marketing niches that are prized by advertisers seeking to target and track campaigns at specific groups.
Virtual monopoly now a cashflow machine
Wayne Peters, Chief Investment Officer, Peters Macgregor
Liberty SiriusXM is a holding company, whose only major asset is a 67% shareholding in America's only satellite radio service, SiriusXM, which is also listed. For around $13 per month, SiriusXM gives you 150-odd channels of ad-free music, news, sports and exclusive content, such as shock jock Howard Stern.
The company's competitive advantages are two-fold. First, it spends over $300m per year on content, and that excludes music royalties. It makes no sense for a competitor to contemplate spending such sums based on the size of the market. It would guarantee losses, as we saw before 2009 when Sirius was cleared to merge with XM to form the cashflow machine that's now SiriusXM.
Secondly, about 75% of new cars are fitted with a SiriusXM receiver. If you wanted to compete, you'd need to do deals with the auto manufacturers to have your devices fitted, but you'll be starting over ten years behind. These relationships also leave SiriusXM in the box seat to offer more digital services in the car as they become more complex.
Read more from this series:
(1) 3 investing themes that could affect you
---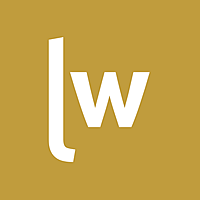 Livewire Exclusive brings you exclusive content from a wide range of leading fund managers and investment professionals.
Expertise