Corny title notwithstanding, Infineon is a unique power semiconductor manufacturer with a significant electric vehicle opportunity.

"We always overestimate that change that will occur in the next two years and underestimate the change that will occur in the next ten. Don't let yourself be lulled into inaction" – Bill Gates
While the promise of electric vehicles (EVs) has teased investors for some years now, the reality has disappointed somewhat – poor product variety, high price tags, range anxiety, long charging times and poor charging infrastructure frustrating potential buyers. That short-term disappointment has presented an opportunity to own what we believe is one of the biggest beneficiaries of this transition, Infineon Technologies.
Infineon was once part of the German conglomerate Siemens, and after being spun off went through some difficult restructuring, exiting uncompetitive (and more commoditised) products, then focusing on power semiconductors. Power semis are a niche sub segment of the broader chip market that has very different market dynamics to the memory and logic chips most think of when they think of semiconductors. The products are less commoditised, end markets are very different (less smartphone and more automotive and industrial, for example) and as result tend to be less competitive and prices more stable. Technological barriers to entry are very high and the very different manufacturing process makes the risk of competition, even from other chipmakers, very low.
We believe the conditions are right for the transition to EVs to surprise on the upside. The reasons are various, including increasingly strict emission standards in both Europe and China, attractive prices and overall better product features such as longer range and much shorter charging times. Infineon is arguably the dominant manufacturer of the components that control the flow of electrons from the battery to the electric motor and back again. Each EV is potentially USD400 or more of incremental revenue opportunity for Infineon and it's in products where the reliability and performance trumps price, unlike the commodity materials such as lithium or nickel used in the batteries.
Semiconductor content opportunity for various vehicles/technologies. 
Source: Infineon
We are also comfortable that should the EV transition happen slower than we might have hoped, Infineon is supported by a broader semiconductor business that benefits from the increasing semiconductor content in cars generally (exclusive of EVs), investment in renewable energy (both wind and solar) and low exposure to fickle, price-sensitive smartphone makers. If/when Infineon's acquisition of Cypress is completed, Infineon will be the largest automotive semiconductor maker globally and more than 40% of revenues will come from automotive applications. Longer-term, Infineon should also benefit from incremental autonomous driving features, which require a significant complement of sensors, computing power and microcontrollers.
To conclude, we see Infineon as a leading manufacturer of power semiconductors, a market that in turn has characteristics that make it attractive to long-term investors, such as few substitutes, significant IP barriers to entry, yet low capital requirements. It has significant growth opportunities from the shift to EVs but is supported today by diverse and stable income streams from existing automotive, industrial and consumer end markets. Recent short-term market concerns around automotive weakness in China and elsewhere has presented an opportunity to own the company at much cheaper multiples than in recent years.
Infineon has a market capitalisation of €19b and trades on 14x 2020 EPS estimates.
Learn more
Avenir Capital is a value-based investment manager that brings a long-term, owner-oriented approach to global public equity markets. To stay up to date with our latest insights click the follow button below. 

---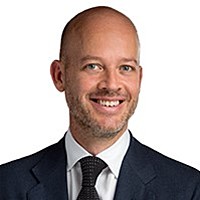 Investment Director
Avenir Capital
Curtis Cifuentes is an Investment Director at Avenir Capital and is responsible for the portfolio management of the Avenir Global Fund. Prior to joining Avenir, Curtis worked at Platinum Asset Management, where he spent 15 years as an investment...
Expertise