Traveller's Tale: The not-so-local Bunnings
---
Bruce visited Bunnings in March. This might not seem terribly noteworthy, after all, he does tend to end up there most weekends, but this visit required more time: to the first Bunnings store outside Australia and NZ.
It was one of those great cosmic coincidences. In January 2016 Woolworths announced it was abandoning its hardware format Masters after incurring multi-billion dollar losses. That very same day Wesfarmers, which owns Woolworths' major supermarket competitor Coles as well as the hugely successful Bunnings, announced it was buying struggling UK retailer, Homebase, as a platform to launch Bunnings into the UK and Ireland. It's fair to assume Wesfarmers didn't anticipate Brexit – after all, who did? – but notwithstanding that shock, it pressed on and opened its first Bunnings store in February 2017.
England's weather in March is usually quite challenging, but it turned out to be quite pleasant for the few days Bruce was there, and significantly better than it was in soggy Sydney. He trekked north to Milton Keynes where Bunnings' head office is based for a brief presentation, then boarded a bus with about twenty of his closest friends to go a few miles south to the pleasant little town of St Albans. St Albans is these days a dormitory suburb for London, but it has quite a history. It was once known as Verulamium, back in the days when that slightly larger town to the south was called Londinium – i.e. around AD50. It was renamed after a local martyr around AD400 but now is most famous for having the first ever UK Bunnings. St Albans is something of a hardware Mecca, with several other competing stores in the area, so it seems quite a good market in which to try its first store. Bunnings is being cautious, opening a handful of stores each with minor differences over the course of the year before it will take stock, decide if it is working and how to proceed.
​
So what is an English Bunnings like compared with those we're used to? Remarkably similar. Replace the £s on the price tags with $s, and you could be pretty much anywhere in Australia. The first store is a bit smaller than ours would typically be, but the look and feel were almost identical. The garden section was very impressive. Being in the store was quite a comforting feeling for the Australians, but of course, that doesn't mean it will succeed in what is quite a different market. The local competitors' offerings seem, to our eyes at least, vastly inferior but maybe that's what the UK market likes. Only time will tell.
One of the Australian practices it has adopted is the weekend charity Sausage Sizzle, a phenomenon heretofore unknown in the UK and one that initially caused a minor media sensation. Like most things it will require some localisation – the first weekend it operated it was pouring with rain and only 1o C! But it also managed to raise several hundred pounds for a good cause.
Bunnings is doing a few things differently to the old Homebase: it has renovated the old store and has increased service levels significantly, doubling the number of staff. It has increased wages, exceeding the standard set by the UK's National Living Wage program which aims to lift incomes for low-wage workers. It has increased the level of stock significantly, meaning that advertised goods are more readily available. It reduced prices and is materially cheaper than many major competitors. These factors all point to higher costs and/or squeezed margins, which means Bunnings will need to lift sales sizably compared to the old Homebase store in order to prosper. It will be some time before we can call Bunnings UK a definitive success.
So, is the Bunnings format, which works so well in Australia, going to resonate in the UK market? It's too early to say. Bunnings is a starkly different offering to what is presently in the market so has the chance to disrupt the current situation. As modest shareholders of Wesfarmers, it is reassuring that it is not "betting the farm", which is essentially what Woolworths did with Masters. There is a decent amount of capital being committed, but Bunnings has measured plans, and the Wesfarmers group is much larger and has more diverse income streams than Woolworths did, so the impact of getting it terribly wrong is significantly smaller.
One thing Bunnings is missing is an online offer. Online retail is huge in the UK, even in hardware, and while a service is being planned, both for delivery and click-and-collect, it won't be ready for another year or so: this may hold back the success of the whole venture. Until then, people will just have to turn up at the store and pick things off the shelf, just like we do in Oz.
---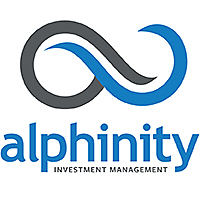 Alphinity Investment Management
Alphinity Investment Management is an active, boutique, equity manager based in Sydney and majority owned by its staff. Established in 2010, Alphinity has dedicated experienced teams managing both Australian and global equity funds.
Expertise