Trump Attacks Amazon, Stock Markets Suffer, Uber & Tesla's AV Crashes
---
Trump lashes out at Amazon, stock markets suffer + Uber & Tesla's fatal AV crashes. What does it all mean for investors?
1. Trump is in full 'attack Amazon' mode
Amazon is the latest victim of Trump's attack on businesses. As per the usual process, they've been subject to his infamous Twitter rants.
The criticisms have ranged from accusing Amazon of a "post office scam" regarding taxes to calling Bezos-owned Washington Post a "lobbyist" for Amazon.
What does this mean if you're invested in Amazon shares? 
Let's look at the facts; Trump's main accusations against Amazon are not based on reality. Reports suggest Amazon collect sales taxes in all US states that levy one.
The US Post Service's Chief Financial Officer has previously confirmed it is legally required to cover costs incurred when delivering packages – Amazon is no exception.
From this fact check, it appears Amazon shareholders shouldn't worry about the company's alleged law breaking. These attacks boil down to Trump having a bone to pick with Amazon, just as he has with other large, global businesses.
Amazon's stock price fell after Trump's tweets, but we believe this is just a short-term reaction. Particularly if there aren't any imminent policies targeting Amazon.
Since The Washington Post continues to publish articles that are critical of the Trump administration, we expect Trump to continue his negative tweets about Amazon. This is despite Amazon and Washington Post operating independently of each other.
We will continue to monitor and fact-check Trump's statements against Amazon. However, none of the tweets to date have any meaningful, long-term impact on Amazon.
 2. Stock markets suffer tough first quarter
It was a very difficult first quarter of 2018 for the Australian share market, with the broader market (using the S&P/ASX 200 index as the measure) falling 5.0%.
Global stock markets fared somewhat better with the MSCI World (ex-Australia) Index increasing by 0.73% in Australian dollar terms over the same period of time.
What does this mean if you're invested in the stock market?
There will be times when investing in the stock market may end up in a loss. Even the best investors in the world will sometimes lose money over a 3, or even 12-month period.
However, over any long-term multi-year period, investing in the stock market has proven to be a strong method for building wealth.
We encourage investors to not sell out just because markets had a tough quarter, stick with a long-term mindset, and use falls as an opportunity to buy investments on the cheap.
We've been waiting for a pullback in the stock market for some time ­– our funds are positioned to take advantage.
Part of this involves holding a higher level of cash in the AtlasTrend managed funds to take advantage of buying opportunities as the market falls.
Despite the short-term market falls, we remain positive on the long-term growth prospects of developed stock market exchanges across the globe.
3. Autonomous vehicle crashes at Tesla & Uber 
The world's leading forces in autonomous vehicles are the centre of two fatal crashes caused by their respective technologies.
Uber's self-driving vehicle driver killed a pedestrian, while Tesla's semi-autonomous Model X vehicle driver was fatally injured after colliding with a freeway barrier.
Is this why Tesla's stock price nosedived in March 2018?
It has been a bad month for Tesla with the stock price down 22.4% in March 2018.
This was primarily due to major production issues of the Tesla Model, with the market punishing the company for missing production forecasts again.
The Tesla self-driving crash didn't help, but it appears human error may have contributed to the crash.
Despite the recent tragic accidents, we believe semi-autonomous and autonomous cars will be here to stay.
The simple fact is, no emerging technology is 100% fool-proof. Statistics show human drivers tend to be even worse drivers on average, with US regulator data indicating 94% of crashes are caused by human error.
On a brighter note, the US government found Tesla's semi-autonomous driving technology helped to reduce crash rates by as much as 40%.
For more insights, visit our blog. 
---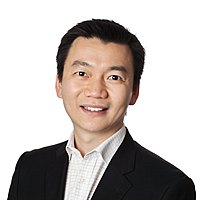 Kent Kwan is a co-founder of AtlasTrend. He was formerly a Chief Investment Officer of an ASX listed company and prior to that was an international equities fund manager with JPMorgan.
Expertise