Two different ways to play AI
---
Research firm, Gartner, estimates that AI will power 85% of customer service interactions. In order to achieve this, massive investments will need to be made in two key areas; data, and computing power. In this video, Nick Griffin, Head of Investment at Munro Partners, explains the importance, and some of the options for taking advantage of this megatrend.
"They match your Facebook data with your credit data, they can identify the post code you live in and know significantly more about you."
Key points:
Artificial intelligence is a megatrend centred around the idea of getting information out that you didn't ask for
For AI to work, first they need to know everything about you – the data
In order to process and deliver the information, they need significant processing power
Google and Facebook's CapEx could go up by 55-60% to pay for the hyper scale processing power that's required
The companies that own the most data are credit bureaus – they've been collecting it for 30-years
Equifax, Experian, and Transunion are the largest credit bureaus
Companies like S&P Global, REA Group, CarSales, and Autotrader have valuable datasets that they haven't yet monetised.
Visit the Munro Partners website for more information.
---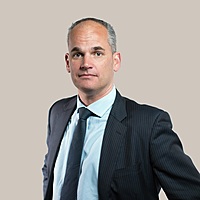 Chief Investment Officer
Munro Partners
Nick is a founding Partner and the Chief Investment Officer of Munro Partners. He is responsible for the investment management of Munro's key investment funds and the formulation and implementation of the proprietary investment process. Nick has...
Expertise