US rates will rise faster than expected
---
Tim Toohey, former Chief Economist at Goldman Sachs, was the #1 rated economist on the Greenwich survey for 13 years. Earlier this year he teamed up Brett Gillespie Portfolio Manager of Ellerston Capital's new Global Macro Fund. Livewire spoke with Tim about his strong view on how US rates could rise faster than expected... 
"How do you make money if you think equities are overvalued and bonds are very expensive? It is only really strategies that can make money in that environment - it could be a rising volatility environment, or shifting correlations across major asset classes - that will succeed over the next while"
Key points
We are exiting a long duration debt deflation cycle that has lasted 8 years, and moving into a more traditional cycle. The question is the sequence economies move through that transition.
The US is presenting like they are first, and is accelerating into full employment. Poor and older are getting wage increases.
Second key issue is that the Fed is flagging a shrinking of their balance sheets, a  'super important event' for ALL asset classes.
After getting excited that the US is accelerating, there was a 'pothole for data', in terms of cold weather, tax receipts, and seasonality that saw a soft Q1. Data now suggests a 3% annualized rate.
Evidence is coming through that real data is accelerating to meet where the surveys have been pointing. Gives confidence
Cape is 'the last shoe to drop'. Some interesting early indicators that managers are now deploying capital. If the Fed starts to see this en masse, they will know they are behind the curve. If the data comes in the way we think it will in Q2 and Q3, the market will have to reassess.
The market's expectation of what the Fed will do is a little misplaced.  
The set up is not that dissimilar to what we saw in 1994…
About the Ellerston Global Macro Fund
The Ellerston Global Macro Fund is an absolute, unconstrained strategy investing in a number of fundamentally derived core themes, optimised via trade expression and portfolio construction across Fixed Income, Foreign Exchange, Equity & Commodities. It focuses on capital preservation while providing low to negative correlation to traditional asset classes. Find out more here.
---

Follow Livewire Exclusive's wires
---
---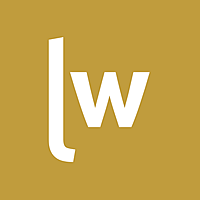 Livewire Exclusive brings you exclusive content from a wide range of leading fund managers and investment professionals.
Expertise