Vimal Gor: The world can't handle higher rates
---
Vimal Gor, Head of Bond, Income and Defensive Strategies at Pendal Group, says there's just one fundamental driver of all asset prices. That driver is liquidity and Gor says that the current investment backdrop makes him feel the most bearish he's been in 2 years. 
"It's quite clear that when you look across the world right now that there is a tightening credit environment. That tightening credit environment brings two things. It brings lower asset prices generally and it always brings higher volatility." 
In our first deep dive video for 2019, we explore the 'big picture' factors that will impact asset markets in the year ahead. Fortunately, it's not all 'doom and gloom', with Vimal striking a line through several headline issues he says investors need not worry about. He also nominates the asset he thinks will deliver the best 'risk-adjusted' return in 2019. 
Topics Discussed 
The single biggest driver of all asset prices and the implications of a tightening credit cycle.
Why the US / China relationship has become too much of a focus.
A slowing global growth outlook and how this is feeding into his bearish outlook.
Why the world simply can't handle higher interest rates.
The asset class most likely to deliver a positive return in 2019.
The asset class most likely to deliver a poor return in 2019. 
Don't miss an interview!
Over the course of 2019, I will interview some of Australia's most successful fund managers and investors. Hit the 'follow' button on my profile below to make sure you get first access.
---

Follow James Marlay's wires
---
---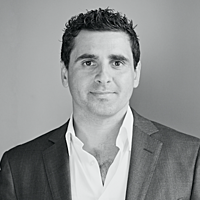 Co Founder
Livewire Markets
Livewire is Australia's #1 website for expert investment analysis. We work with leading investment professionals to deliver curated content that helps investors make confident and informed decisions. Safe investing and thanks for reading Livewire.
Expertise