How to avoid becoming a market casualty
---
We asked a panel of portfolio managers how they are thinking about investing in today's richly valued market. Specifically: what attributes they are seeking, and how they are avoiding biases. Steve Johnson offers some essential reading, Tim Kelley focuses on capital preservation, and Alex Pollak cites four key characteristics.   
Read the 'Checklist Manifesto'
Steve Johnson, Forager Funds 
The only thing we look for is a substantial discount to intrinsic value. Sometimes that is in lower quality businesses, and sometimes we can find it in better quality businesses. Sometimes we find whole sectors that look cheap, like mining services a few years ago. But we aren't looking for anything different in the current market. 
I would say the degree of valuation variability is quite narrow at the moment. There aren't really any bombed out sectors locally, or global markets that look particularly cheap. 
It's important in markets like this to have a bias towards better quality businesses and a bit more cash than usual. Those opportunities will be back. 
I'm a big fan of Atul Gawande's  book, 'The Checklist Manifesto' and we use a lot of his tools to keep us on the straight and narrow. Our research process includes a checklist of investor biases, which we apply to our own thinking and also use to analyse management behaviour.
Nothing is foolproof though. One of the most important things to understand about psychological bias is how it works on your subconscious more than your conscious mind. Don't think that just because you have thought about something, it ceases being a problem. 
So we also have some rules around position sizing, portfolio weighting, liquidity and total portfolio risk exposure. Flexibility is important but if you are going to do something extreme. you should have to jump some high hurdles.  
Avoid downside risk
Tim Kelley, Montgomery Investment Management 
We are always focused on quality, future prospects and value, which we think provides a strong footing, especially in difficult conditions. In the current market, which we see as both expensive and uncertain, we become increasingly focused on downside risk. 
A substantial loss of value in a portfolio can be very difficult to recover, and so as markets become less friendly we become more willing to surrender some upside to protect the downside.  
...This doesn't mean a wholesale restructuring of the portfolio, but it does mean a gentle shift away from companies with stronger long-term growth profile, and towards companies with more stability and certainty around medium-term earnings.
Bias as an opportunity AND as something to manage
Bias is an important source of alpha, both positive and negative, and good investors need to not only defend against bias in their own decisions, but also use it to their benefit.  For example, our idea screening process includes measures aimed at highlighting mispricing that can arise due to known investor biases like the disposition effect. 
When it comes to the deep dive part of the analysis, we need to ensure that we don't fall victim to bias ourselves. One technique we find useful is "blind" valuation modelling.  An analyst with a valuation model is always tempted to tweak the input assumptions to get a sensible answer, so to address this, we have a round table discussion on critical valuation assumptions before we see the modelling results. This forces you to focus on the facts, and also highlights gaps in your understanding of key business drivers.    
4 key attributes we look for
Alex Pollak, Loftus Peak 
1) We look for a sustainable competitive advantage, for example in cost of goods, or marginal cost of revenue.  
2) Related to this we look for scale-ability – whether a company can be a global player. 
3) We also look at the existing industry structure to see if there are legacy business economics, which may be circumvented. In particular, if there are certain processes or products in the supply chain which are being rendered obsolete. An example of this can be seen in companies which once produced stand-alone digital cameras or portable cd players, both of which ultimately disappeared as consumer-facing businesses.  
These attributes will generally show up in the company's financial statements in a variety of ways. For example, quarterly revenue growth, growth in assets on balance sheet, low reliance on debt and equity (relative to cashflows from customers), lower-than-expected costs leading to higher gross margins. These attributes will also be evident in the company's income and cashflow statements, which should reveal underlying trends in scale-ability and cost structure. 
4) We also like to see confirmation of business trends outside the specific company in which we invest. For example, our investments in on-line companies in China took place against a backdrop of the social, political and economic forces in place in the region. Were these not to be present, this would have been a major check on any investment.   
Receive Livewire's best insights free each morning
If you don't subscribe already, join 64,000 other Australian investors that use Livewire, and receive our daily note, 'Trending on Livewire', at 7am each weekday for free by subscribing here. 
---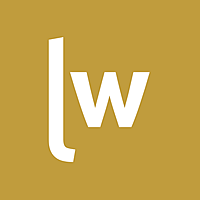 Livewire Exclusive brings you exclusive content from a wide range of leading fund managers and investment professionals.
Expertise