What I learnt at the 2019 Listed Investment Company Showcase
---
Earlier this month I travelled along the East Coast with 10 fund managers as part of the ASA Listed Investment Company Showcase. The quality of presentations was high with portfolio managers from some of Australia's best investment firms sharing their views and lifting the lid on their portfolio holdings. Videos are now available for most of the presentations and I wanted to share a few of my own takeaways from attending the sessions.
On the Listed Investment Company / Trust sector
I've attended a lot of investor conferences over the years and the mood at the event this year was a little subdued in comparison. It's clear that the sector remains out of favour. The counter to that comment is that the quality of presentations was high and most of the investors I spoke with felt like the sector was flush with value.
The level of discounts to net tangible assets (NTA) was a major topic of discussion. It was good to see managers getting on the front foot to address the issue. 
These are some of the most common reasons given for the near-record level of discounts in the sector:
Poor performance: It's no secret that many active managers have had a period of poor performance, most believe it is temporary and in my view, it is the #1 issue.
Speculative money: LIC raisings hit a fever pitch in the past three years. There's a commonly held view that poor performance in the secondary market trading has flushed out short-term investors in the sector.
Franking credit hangover: A key attraction of listed investment companies is the ability for investors to receive a stream of fully franked dividends. The sector suffered in the lead up to the Federal election in May, and the hangover is lingering. 
June tax-loss selling: Given many investors were underwater on their initial investment, the sector was subject to above-average tax-loss selling.
That's the dirty laundry, I'm sure there are more valid points (leave a comment if you have a view). 
A few bright spots to note were that discounts have broadly started to narrow with some improved fund manager performance and with investors taking a view that the discounts represented good value. 
It is also worth noting that the new income-focused LITs are all trading at or above NTA. This point is often conveniently ignored in the negative press and commentary directed at the sector.
It will be worth keeping an eye on Monash Investors Limited (ASX:MA1) as the company attempts to change the structure from an LIC to an Exchange Traded Managed Fund (ETMF). There are currently some regulatory hurdles with new ETMF listings on hold, however, if it does go ahead it could prove an innovative way for many LICs to remove the existing discounts.
Finally, I expect to see a continuation of the growth in the number of listed options to access the 'alternatives' allocation. You could have broadly categorised four out of the ten presenting funds, Regal, Metrics, Monash and Perpetual, as alternative strategies. 
Investment themes
The best way to dig into these will be to watch the presentations below, however, here are a few of the key messages that stuck with me.
Low rates: Most presenters referenced the impact of lower rates and shared a view that this situation was likely to persist. A consistent message was that investors should double down their due diligence on the risk vs reward propositions that they are being presented in all asset classes. In short, if you are being presented with a return figure that stands out as being high, you should ask yourself why.
Offshore for growth: The most compelling growth stories were the stocks with a global opportunity. Magellan Asset Management Limited presented the case from a global perspective and Andrew Mitchell from Ophir highlighted a dozen domestic stocks with compelling offshore growth opportunities. It's easy to get focused on the bear case - both firms highlighted some exceptional companies to invest in. 
Green shoots in value: The value investors in the room had a little spring in their step for the first time in a while. In markets, we often talk in averages and the point conveyed by the value army is that for every stock with a nosebleed multiple there is another company that looks excessively cheap. The presentation from Platinum Asset Management was a highlight for me.
Alpha in Aussie small caps: There's a legitimate debate about where active managers can add the most value. Small cap Australian equities remain one of the lucrative hunting grounds for the active managers. Marcus Burns from Spheria showed that there are consistently opportunities to find small companies with good cashflows that the market has temporarily mispriced.
Alternatives for income: It's hard to get the SMSF army to sit upright when it comes to fixed income and I take my hat off to Adam Curtis from Perpetual who had retirees on the edge of their seats with his energetic presentation. Credit markets are a lesser known asset class, however, investors wanting to understand alternative sources of income should watch the presentations from Perpetual Investments and Metrics Credit Partners. 
Access the presentations
Thanks to all those Livewire members that came up and said hello. I always enjoy having the chance to hear about how you invest and get your feedback on the platform. Good on you for making the effort to attend these events and conduct your own research.
For those who couldn't make it the presentations are below, note Ophir, Regal and Westoz have requested their presentations are not made available hence their omission from the list below.
Global Equities
How to achieve reliable returns in this market  
Chris Wheldon, Magellan Asset Management
Great opportunities in an uncertain world
Julian McCormack, Platinum Asset Management
Australian Equities
Anton Tagliaferro, Investors Mutual
Investing in smaller companies 
Marcus Burns, Spheria Emerging Companies
Alternative Income
How to earn more money from your cash? 
Andrew Lockhart, Metrics Credit Partners
A new way to help meet your income needs  
Adam Curtis, Perpetual Credit Income Trust
Alternative Equity
Simon Shields, Monash Investors
LISTED INVESTMENT COMPANIES

Selecting LICs and LITs to suit your portfolio 
Daryl Wilson, Affluence Funds Management
---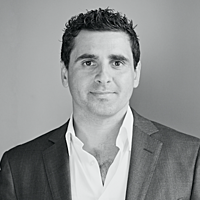 Co Founder
Livewire Markets
Livewire is Australia's #1 website for expert investment analysis. We work with leading investment professionals to deliver curated content that helps investors make confident and informed decisions. Safe investing and thanks for reading Livewire.
Expertise