What is the difference between a technology investment and a disruptive one?
---
Investors always assume that disruptive businesses are technology businesses. Amazon started as a constituent of the technology sector, but is now part of S&P consumer discretionary, along with Toyota, Home Depot, McDonalds and Disney. But a rose is rose, right? Yes, well, sort of. Investment management isn't just about picking winners - though it mostly should be. Done badly, it's increasingly about pretending to invest in good companies but buying indexes instead, under the guise of managing risk. Managing risk isn't a bad thing. It's just a matter of whether you hide behind it. To explain, your investment manager's PDS may well include exposure to the aforementioned consumer discretionary index. But having too much Amazon (at the expense of Toyota and McDonalds) will represent "unacceptable" index risk - even though it may be the right thing to do. The result could be a small amount of quality companies (Amazons) and a lot of big companies which are going nowhere - but are in the index. The takeover of Dollar Shave Club for US$1b by Unilever is a beautiful (VIEW LINK)
---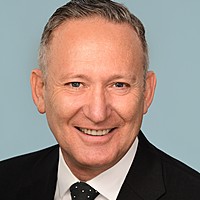 CIO of Loftus Peak, a specialist global fund manager with a track record of successful investment in some of the world's fastest-growing listed businesses.
Expertise