What keeps Phil King up at night?
---
Philip King, CIO at Regal, is one of Australia's most experienced investors and we recently took the chance to hit him with three simple questions about investing. What keeps him up at night? What is he excited about? What's the most valuable lesson he has learnt? King says he's excited about the opportunities in the mining and technology sectors right now.
"It's a huge contrast because the mining sector, which has traditionally been a cash drain, is actually returning cash to investors for the first time in many decades. The technology sector is absorbing cash, but it is providing those exciting long-term growth opportunities."
In this short video King highlights a rule that the team at Regal follow closely in their process and he also shares the one thing that keeps him up at night.
Invest with Regal on the ASX
Regal is a specialist alternative investment manager. For the first time investors can get exposure to Regal's investment capabilities via a listed investment trust on the ASX. The IPO for the Regal Investment Fund (ASX:RF1) is now open. Visit the Regal website for more information
---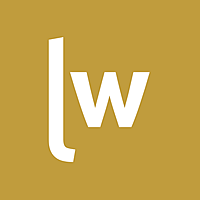 Livewire Exclusive brings you exclusive content from a wide range of leading fund managers and investment professionals.
Expertise