When short-sellers get it wrong
---
Short-covering rallies can be quite spectacular when the short-sellers finally concede defeat. To find out which stocks the short sellers may have got wrong, we put the question to Greencape Capital, NAOS, and Market Matters. Their answers include one of most shorted stocks on the ASX. 
One of the most shorted stocks on the market is a Buy
James Gerrish, Market Matters / Shaw and Partners
Potentially a little bit late for this one now, given shorts have unwound from a massive 20% of the register to a still meaningfully 14% at the time of writing, however, nickel miner Western Areas (WSA) is clearly one to buy on the dips.
The backdrop for nickel prices is firming, no new production likely until prices move higher – and there's always a lag with that – and it's cheap on all metrics whether that's share price versus earnings, share price versus nickel price, or relative to peers, WSA is the cheapest miner we follow.
The outlook for nickel is improving in terms of both demand and supply and prices should move higher. The company saying that  "Stainless steel demand remains particularly strong in China and the EV battery market demand for nickel products continue to grow. The Company is witnessing this first hand, through inbound expressions of interest in the new additional higher grade nickel product to be produced from the MREP, which is well suited to the battery supply chain" 
This stock will follow its earnings, and those earnings are rising. There are around 40m shares to buy back (shorts) for those on the opposite side of this view…
The shorters have it wrong on Flight Centre
Ben Rundle, NAOS Asset Management 
Flight Centre currently has over 7% of their share register held by short sellers. When you take into account that the Managing Director owns ~50% of the company, the 7% is actually more like 14% of the available free float, which is a high level of short interest.
We think the short sellers will be wrong here based on a few factors. Firstly, the industry dynamics are improving. Since March this year, domestic airfare prices have been on the rise and we also believe that international airfare prices departing from Australia are bottoming, with Flight Centre sales outpacing system growth.
Secondly, the Company has announced a cost-out program as well as making small acquisitions to improve earnings performance.
Finally, the company has a solid balance sheet with net cash of $480m, which we believe is the missing ingredient from the short thesis.
Don't underestimate the power of a shark bite
Matthew Ryland, Greencape Capital 
A stock with a high short interest is Reliance (RWC), the owner of the Sharkbite push-to-connect plumbing product portfolio.
The short interest emerged on the back of the news that Reliance canceled its exclusive sales arrangement with Home Depot and started selling to Lowes. Home Depot subsequently announced it will trial Tectite in some markets, a potential substitute for Sharkbite.
The short theory was based on the threat of Reliance's biggest customer substituting to a competing product, high copper prices and an optically high PE ratio (around 25x).
At Greencape, we have observed strong momentum in Sharkbite sales in the US, with growing demand from Lowes stores as they begin to stock Sharkbite. Re-ordering also has been strong. In addition, we understand Reliance continues to work with Home Depot on innovative product extensions. We believe this demonstrates that Home Depot is not actively switching from Sharkbite to Tectite in a wholesale manner.
Furthermore, Home Depot, despite being the biggest and most important customer, is around 30% of sales and even less of profits. This concentration is falling as sales to Lowes and other wholesale channels, including Amazon ramp up. We consider the fears have been over exaggerated, with shorters having underestimated the brand's strength and value to both Lowes and Home Depot.
For further insights from Greencape Capital, please visit their website.
The most crowded trades on the ASX
In the first part of this series, we also asked our panel what the most crowded trades in the market are: (VIEW LINK)
---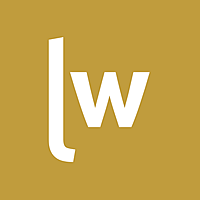 Livewire Exclusive brings you exclusive content from a wide range of leading fund managers and investment professionals.
Expertise