Where the market's got it wrong
---
Expectations are critical in investing, and at no time is their importance higher than during reporting season. Even a strong result can see a stock price tumble if it fails to meet the market's expectations. Likewise, an outwardly poor result can result in a rally if it exceeds expectations. With this in mind, we recently reached out to five Livewire contributors to find out which stocks' expectations are out of synch with reality. Responses come from Chris Tan and Mark Christensen, Pegana; Alex Shevelev, Forager Funds; David Allingham, Eley Griffiths Group; John Ayoub, Wilson Asset Management and Stephen Evans, OC Funds.
"A stock's value is based primarily on the expectations of the magnitude, risk, and timing of cash flows." – Michael Mauboussin
Looking past the doom and gloom
David Allingham, Eley Griffiths Group
Peet & Company (ASX:PPC) acquires, develops and markets residential land, predominantly under a capital-efficient funds management model. It has one of Australia's largest land banks with a pipeline of approximately 52,000 lots worth $13.8 billion in gross realisable value.
Importantly, 80% of all lots are within the Funds Management and Joint Venture business. This is critical in understanding where the valuation upside lies in PPC as the funds management businesses produces >50% of the company's profit, yet today you can still buy the stock at NTA, which is around $1.15 (i.e. you are paying nothing for the funds management business).
The stock has corrected materially from $1.60 to $1.20 in recent months as investors have become increasingly concerned about the Australian residential property market, and rightfully so with a barrage of negative media headlines, a banking royal commission and tightening credit conditions. However, PPC has proven its ability over many decades to manage through various cycles and we are confident the company will deliver a strong FY18 result and will point to sustainable earnings growth into FY19.
Furthermore, the company is in the best position it has been in for many years with 80% of its 57 residential projects in production and producing strong cash. With an enterprise value of $750m and producing $60-70m of free cashflow p.a. we see the business as a bargain at $1.20.
US Dollar earners may provide opportunities
John Ayoub, Wilson Asset Management
We expect to see positive earnings surprises in energy and resources companies. We expect upside from companies such as Origin Energy (ASX:ORG) which will benefit from improved indebtedness in turn leading to a return to dividends sooner than expected.
Expectations going into results for USD earners, including QBE Insurance (ASX:QBE), NewsCorp (ASX:NWS), Sims Metal Management (ASX:SGM), James Hardie (ASX:JHX) and Boral (ASX:BLD) are benign but may provide opportunities. The US continues to see housing starts well below historic trends, so short-term weakness could provide a good buying opportunity for James Hardie.
US weather has impacted Boral, resulting in recent downgrades, however we expect this could provide an opportunity to play the long-term thematic with the return of US infrastructure spend.
Brambles (ASX:BXB), another USD earner, continues to experience near term headwinds from competitive and significant increases in freight and lumber prices, so expectations are low. We expect this to remain the case for some period, however valuations are slowly becoming more attractive.
A running start for Bravura in FY19
Stephen Evans, OC Funds
Bravura Solutions (ASX:BVS) is a company we believe should report strongly and see consensus upgrades. They won more than the budgeted number of new large Sonata clients. While the brokers numbers have already drifted higher and there is plenty of ongoing work, there is generally a reasonable component of earnings triggered by physical software delivery. It's clear to us the company has clients for as much work as it is capable of performing. The wins this year, plus other clients in pre-FID early works agreements, will mean it goes into next year with a running start.
Nick Scali shareholders shouldn't get too comfortable
Alex Shevelev, Forager Funds
Nick Scali (ASX:NCK) is one where expectations for the upcoming result are probably wrong.
Sales are expected to reach more than $250m. While that's a lot of $5,000 leather lounges, it might well happen. But the market has expectations for future years too. Consensus revenue growth is pegged at 9% for the 2019 financial year and another 10% the following year.
A stellar housing market had been driving Nick Scali's growth for years. Those days seem over. Over the last year house prices in Sydney have fallen 5%. Credit has dried up.
The damage is unlikely to stop there. With property owners feeling less wealthy there won't be as many splurges on lounges, armchairs and dining tables.
So, when Nick Scali comments on the current pace of sales, things are unlikely to be rosy. A forecast of lower sales would see margins contract. Lower profits would lead to lower earnings multiples.
The next five years for Nick Scali shareholders are unlikely to be anywhere near as good as the last five.
Supercheap by name and by nature
Chris Tan and Mark Christensen, Pengana
We see scope for a positive surprise from Super Retail Group (ASX:SUL), owner of Supercheap Auto, Rebel Sport, BCF, Rays Outdoors and more recently outdoor leisure company Macpac.  SUL sold off aggressively following the first half results, despite sound earnings, due to investor's initial negative reaction to the Macpac acquisition.  The shares have now recovered the majority of those losses as investors have assessed the underlying cash flows of the business post the acquisition.
We assess consensus earnings expectations for the upcoming full year results as being fairly modest, however, there are a number of factors that lead us to believe there is scope for a positive surprise when the company reports on August 21.
Auto parts supplier GUD reported on July 27, highlighting strong growth in their Auto division, which may be seen as an early indication of Supercheap Auto's prospects. In previous periods, growth at Rebel Sport has been impacted by the migration of Amart All Sports and this headwind should have abated through the second half.  The FIFA World Cup should also have provided a boost to trading into year end.  In Leisure, Kathmandu provided an early trading update on 25 June, highlighting stronger than expected revenue momentum through the autumn season and the start of winter, with KMD shares rallying almost 30% since.  
More broadly, data trends for consumer spending suggest fairly solid momentum into June year end, with both ABS data (latest May) and National Australia Bank Credit card data (latest June) suggesting overall spending in Clothing and Footwear accelerated into the year end, supporting general anecdotal feedback from Retailers that winter came strongly late in the period.
With valuation still very supportive (c12x FY19 PE and 5.4% FY19 dividend yield), we think any positive surprise has the potential to result in strong support for the shares post August 21.
---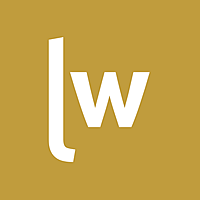 Livewire Exclusive brings you exclusive content from a wide range of leading fund managers and investment professionals.
Expertise