Where to collect an easy 4.5% yield
---
At Livewire Live recently, Magellan's Hamish Douglass revealed a chat with two former US central bankers that changed his view on where rates were going. The company's models had assumed rates would rise over the long term, however, the bankers told him:
"Hamish, you need to understand that every major central bank is going to start aggressively cutting interest rates now and your scenario of increasing interest rates is just incorrect, that's just not going to happen". 
This was news to Douglass and, no doubt, to millions of investors relying on regular dividend payments for their daily expenses. 
It is one thing to know of the phrase 'lower for longer' but quite another to live it. The cash and fixed interest components of a typical balanced portfolio can be significant. Sadly, the returns from these assets have been steadily diminishing over many years and are likely to diminish further. 
Rates are already low; they're going lower and they're likely to stay there for a long time. If you're looking for income in all the places you used to find it, you're going to be disappointed. 
Is there anything income investors can do other than cancel Netflix and crack open the cat food?  
Lower rates for longer move liquid commercial real estate to the fore. As a cashflow-generating alternative to bonds and bank products, lower rates make AREITs relatively more attractive.
Derived from high quality commercial real estate, the ASX AREIT 300 Index currently yields 4.5% and the potential for sustainable capital growth.  
Stay informed in 2020
Stay up to date with my latest views. Hit the FOLLOW button below to be notified by email as soon as I publish my next wire.
This wire is part of the 'One thing investors can't ignore in 2020' series. To download the full ebook please click here.
........
This article has been prepared by APN Funds Management Limited (ACN 080 674 479, AFSL No. 237500) for general information purposes only and without taking your objectives, financial situation or needs into account.
---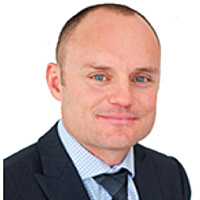 Head of Real Estate Securities
APN Real Estate Securities (part of Dexus)
Pete joined APN in 2006 and in January 2019 transitioned into his new role, becoming responsible for management of APN's suite of real estate securities funds. Pete is now also the dedicated Fund Manager of the APN AREIT Fund
Expertise