Who wins if the AUD falls?
---
Traditionally, yields on Australian government bonds have been higher than their US counterparts. In fact, the last time US bonds traded at a premium was nearly 20 years ago. That changed recently as a booming US economy and lacklustre Australian economy conspired to drive the differential below zero again. In the below video, Dr Philipp Hofflin gives his thoughts on who wins if the AUD falls.
Key points:
In the short term, higher rates in the US than Australia shouldn't matter
If the differential is large and sustained, it should put downward pressure on the Australian Dollar
Translators – companies that produce profits overseas – are clear beneficiaries. This includes companies like QBE and Brambles
For exporters the benefit is even greater, as costs stay fixed but revenues increase. This includes mining, energy, and even companies like Cochlear
A lower Australian Dollar could induce some inflation in the economy, which could be beneficial for retailers. 
About Lazard Australian Equity
Our primary stock-selection screen identifies companies that are trading at a discount relative to their intrinsic value. Find out more 
The purpose of this video presentation is to provide information about the investment strategies offered by Lazard Asset Management Pacific Co ABN 13 064 523 619, AFS Licence 238432 ("Lazard"). This presentation is not intended as and should not be interpreted as the giving of financial product advice. 
This presentation has been prepared without taking account of any investor's objectives, financial situation or needs.  Investors should get professional advice as to whether investment in any of the strategies referred to in the presentation is appropriate having regard to their particular investment needs, objectives and financial circumstances before investing.  Investors should obtain a copy of the current PDS for a strategy, available at (VIEW LINK) or from your IDPS operator, and consider the PDS before making any decision about whether to acquire or to continue to hold an investment in the strategy. Neither Lazard nor any member of the Lazard Group, including Lazard Asset Management LLC and its affiliates guarantees in any way the performance of any strategy, repayment of capital from any strategy, any particular return from or any increase in the value of a strategy. 
Any forward looking statement contained in the presentation is not a guarantee of future performance, economic activity or investment markets and actual results, performance, economic activity and investment markets may vary materially. Forward looking statements in the presentation involve known and unknown risks and uncertainties and other factors which may be beyond the control of Lazard. 
Past performance may not be indicative of future results. The information and opinions contained in this presentation has been obtained or derived from sources believed by Lazard to be reliable but Lazard makes no representation or warranty as to their accuracy or completeness. All opinions and estimates are as at the date of this presentation and are subject to change. 
The securities or sectors referred to in this presentation are not necessarily held by Lazard for all client portfolios, and should not be considered a recommendation or solicitation to purchase or sell the security or sector. It should not be assumed that any investment in the security or sector was, or will be, profitable. 
Lazard's investment processes described in this presentation are neither static nor sequential, but ongoing. Information contained in this presentation should not be reproduced without the prior written consent of Lazard.
---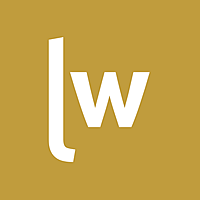 Livewire Exclusive brings you exclusive content from a wide range of leading fund managers and investment professionals.
Expertise