Why is the market rallying?
---
Investors are divided in two major camps over the Australian equity market's impressive 30% comeback since the 23 March lows. The bulls reckon the worst is over as lockdowns ease and economies reopen. The bears believe there is still far too much uncertainty and that the optimists are getting carried away. Andrew McAuley, Managing Director at Credit Suisse Private Banking Australia, is in the former category.
"In fact, we've just moved to an overweight position in Aussie equities."
In this interview, Andrew shares the thesis supporting his upbeat view on domestic equities and some of the positive developments underpinning the Australian economy. He also discusses how some countries may respond if a second wave of infections were to occur.
Learn more
Credit Suisse Private Banking specialises in asset diversification, holistic wealth planning, next generation training, succession planning, trust and estate advisory, philanthropy. For further information on how they can help you, click the contact button below. 
........
Disclaimer: This article is for informational purposes only and should not be considered financial advice. The article may contain the views or opinions of third party contributors to Livewire Markets. These contributors have not considered your objectives, financial situation, or needs. The information in this article should not be relied upon as a substitute for personal financial advice. Livewire Markets recommends that you seek independent advice before you apply for any financial product or service. Livewire Markets is exempt from requiring an AFSL under ASIC Regulatory Guide 36, section 66.
---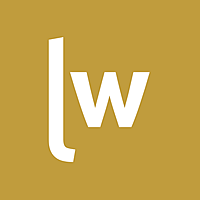 Livewire Exclusive brings you exclusive content from a wide range of leading fund managers and investment professionals.
Expertise