XJO and Position Update: XJO Volatility Picking Up Leading into FOMC | Foxtel and Ten deal announced | $3.1 Billion Telstra Tax |
---
Good Afternoon, What a roller coaster! Volatility is certainly picking up as the market fell 40 points in early trade, but picked 35 points over the day XJO down 5 points… So we are all focusing on the FOMC meeting on Wednesday/Thursday … will the US Fed start to raise rates for the first time in eleven years? Well…. Inflation is NOT picking up around the world which is worrying… Mining stocks got hammered today as commodity prices continued to fall… All the banks finished higher. CBA closed 0.52% higher, NAB gained 1.08%, ANZ and WBC closed 0.76% and 0.06% higher respectively. CHART OF THE DAY – Global Dividend Yields vs. Bond Yields (Borrowing) interesting to see that Australia, still has one of the highest dividend yields in the G-20... will this last? it "should" last but if AUS growth continues to fall and earnings remain flat to negative, we would assume that corporate AUS will begin to cut its dividend payout ratios...
---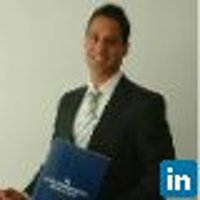 Executive Director
Peak Asset Management
Prior to founding PEAK Asset Management, Niv headed up HC Securities, spent three years growing Halifax Investments capital markets division and also worked on the wholesale desk at Macquarie Bank, servicing a wide range of institutional,...
Expertise
No areas of expertise