Your #1 sources of investment ideas
---
Given the extreme moves in markets, investors want answers more than ever. We can see it in the traffic on our own website which has gone parabolic in the last month. The Livewire team pride themselves on being able to deliver the most useful insights in the market. So to help us better understand your reading habits, we recently ran a survey asking you what your #1 source of investment ideas and insights is, and also what your favourite investing podcast is. 
With the search for information more intense than ever, I wanted to share the results as they may provide some useful new channels for you at a time that information is critical. 

#1 source of investment ideas
Admittedly, Livewire readers may be a bit biased, so asking what their #1 source of investment ideas may be a bit like a wife asking her husband if he likes her outfit... Either way, a solid 35% of the ~2,000 participants named Livewire as their #1 source of ideas, which is heartening to know. 
Newsletters took the next spot with just over 20% between them, with the most popular including Marcus Today (Published by Marcus Padley), Motley Fool, Market Matters (from James Gerrish), and Intelligent Investor.  

Next up was broker research with took 20% of responses, with Commsec being the most frequently cited, followed by Bell Potter, Macquarie, then Morgans. 
Naturally, the Australian Financial Review (AFR) was named regularly and took ~10% of responses. There were some votes for the WSJ (though strangely only a few for the FT which is my drug of choice). 
Fund manager reports took ~5% of responses, though few participants names which ones they had subscribed to. Morningstar (including Firstlinks) which provides news, research, and video content on investing, took around 5% of responses.  
Your favourite financial podcasts
With no one commuting to work now, I wonder if the world will consume less podcasts? If the numbers we are seeing are anything to go by, the podcast habit is well and truly entrenched. The Rules of Investing, Hosted by Patrick Poke has taken on a life of its own, regularly punching in 10,000 listens per show and featuring in the top 500 podcasts globally as measured by Chartable. The Rules of Investing featured strongly in our survey as well, scooping 37% of the ~2,000 votes.  
Since the start of the year, we have also been publishing Buy Hold Sell as a podcast, and this show picked up 10% of the votes here. 
Another 20% of votes were spread across podcasts produced by Motley Fool, Equity Mates, Marcus Today, Money Cafe, and Switzer. 
Reflecting the vast choice of podcasts on offer, numbering 950,000 by one estimate, there was a long tail of podcasts that got the remaining vote, which include (in alphabetical order): Eureka Report, Equity Story, Fat Tail media, Frazis Capital Podcast, Harry Dent, Invest like the best, Lincoln weekly insights, Macro Voices, Morgan Stanley 5 ideas, Real Vision, Rule Breaker Investing, Wealth Within.   
How are you feeling about markets
We took the opportunity to ask you "How are you feeling about markets right now" in the same survey. The response was strongly bullish as I described in this wire, though further market falls since then could be testing that conviction now.  

Watch out for further surveys
We plan to run surveys through the rest of 2020 to help us deliver the most valuable service possible, so please watch out for the next in the coming weeks. 
---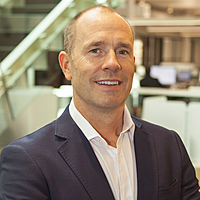 Alex happily served as Livewire's Content Director for the last four years, using a decade of industry experience to deliver the most valuable, and readable, market insights to all Australian investors.
Expertise