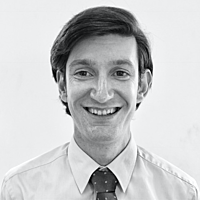 Patrick Poke
Livewire Markets
The last few years has been a golden age for LICs. Starting in 2013, the removal of commissions on unit trusts as part of the "Future of Financial Advice" (FOFA) reforms levelled the playing field. More recently, buoyant capital markets and fund managers looking for stable pools of capital have fanned the flames. There are now 114 LICs on the ASX, but just 38 of them have a market capitalisation of $200m or more. Larger LICs are generally more liquid, they're able to spread the costs among a bigger pool of capital, and they often trade close to their net tangible assets than their smaller cousins.
The 10 LICs listed here all trade at a discount to NTA on both a before-tax and after-tax basis, and all have a market cap of at least $200m. Below you'll find a table of the share prices, NTA, and discounts of the funds, followed by some comments on each of the managers.
Argo Global Listed Infrastructure Limited (ALI)
ALI was launched in 2015 to considerable fanfare. Cohen and Steers, the portfolio manager for the strategy, has a long history of successfully managing listed real assets. However, performance has been hard to come by for the vehicle since listing. Even now, nearly four years later, the company is trading only just above its initial issue price.
If listed infrastructure is what you're looking for however, it's one of only a small handful of options on the ASX. Cohen and Steers has a long history of prudent management of investor's capital. Indeed, over the last year, as the ASX has struggled, the fund returned 21% on an NTA basis.
Templeton Global Growth (TGG)
This is one of the older LICs on the ASX, having first listed in 1987. The company is managed by Franklin Templeton Investments, which has existed for more than 60 years and manages nearly a trillion AUD worth of assets. It's had a tough run in terms of performance in recent years, underperforming its benchmark over one, three, five, and 10 years.
Despite the "growth" in the name, the fund appears to be skewed toward a value style. Its latest presentation emphasises the lack of value globally and highlights the lower average price to book ratio of the company's portfolio relative to its index. It's encouraging to see that the board considers closing the discount to NTA a priority, which is demonstrated by the recent announcement of a buyback of up to 21m shares. 
PM Capital Global Opportunities Fund (PGF)
With over 30 years working as an investor, you'd be hard pressed to find a portfolio manager on this list with more experience than Paul Moore. The bottom-up strategy is focussed on long-term global thematics, such as the consolidation of brewing companies or the post-GFC housing recovery.
PGF's investment strategy is based on the same philosophy and process as PM Capital's Global Companies Fund, which has returned 16.5% p.a. after fees over the last 10 years (compared to 11.8% for the benchmark).
The company has historically traded at a discount to NTA, which has widened again recently after a period of narrowing.
Whitefield Limited (WHF)
With a history dating back to 1923, Whitefield pre-dates the vast majority of companies (not just LICs) on the ASX. The company invests in large-cap Australian equities. All of its top 20 holdings should be familiar to anyone with even a passing interest in the stock market. The strategy is style-agnostic, but places a strong emphasis on human behavioural biases, and exploiting those biases to produce excess returns.
While the gap is not very large, the underlying portfolio has underperformed its benchmark over one, three, five, and 10 years.
Antipodes Global Investments (APL)
This long/short global equities LIC is managed by Jacob Mitchell, CIO at Antipodes, and formerly the Deputy CIO at Platinum Asset Management.  The fund takes a contrarian and value-focused approach (the name means "diametrically opposed"), which can mean some volatility in performance.
Recently, the strategy has suffered some poor performance on the back of an overweight position in Asia. If we see a turnaround in China, Korea, and Japan, the strategy could perform well as these countries account for more than half the company's net equity exposure.
L1 Long Short Fund (LSF)
This LIC had a pretty unfortunate start to its listed life. The company was launched after several years of very strong performance by the underlying strategy. It far exceeded its initial maximum subscription amount, and expectations were very high when the company hit the ASX. However, this coincided with a period of underperformance of the strategy, which was exacerbated by the company moving to a discount to NTA.
Due to the losses the company has incurred thus far, this LIC is in an unusual situation in that the after tax NTA is actually higher than the before tax NTA. For investors with a higher tax rate, this is potentially worth 12c per share compared to a tax-free investor.
WAM Global Limited (WGB)
The newest of Wilson Asset Management's ever-growing stable of LICs. Geoff Wilson speaks very highly of the Lead Portfolio Manager, Catriona Burns, saying that he waited until he was able to hire her specifically before launching a global strategy.
Like the other LICs managed by WAM, the strategy aims to buy undervalued growth companies as a discount, but only where there's a catalyst for the stock to re-rate. It's only early days, with less than a year of trading history available, but if does as well as the other strategies managed by WAM, shareholders could be lucky to pick up shares at a discount to NTA.
Amcil Limited (AMH) 
This strategy comprises a concentrated investment portfolio comprising 30 to 40 stocks covering large and small companies in the Australian equity market. As a result, small-caps can have an equally important impact on portfolio returns as larger companies in the Australian market. 
Amcil's investment philosophy is based around taking a medium to longer term view of value, meaning the company aims to buy and hold individual stocks over the long term based on its selection criteria. These include formulation and execution of business strategy; key financial indicators; and corporate governance practices. 
Amcil's objective is to provide shareholders with attractive returns through strong capital growth in the portfolio over the medium to long term, along with the generation of dividend income. 
Plato Income Maximiser Limited (PL8) 
The Plato Income Maximiser lays claim to being the first Australian LIC to pay monthly dividends, which will appeal to investors who require a dependable income stream from their investment portfolio.
The company invests in an actively managed, diversified portfolio of Australian shares with an income focus.
Based on the investment strategy of the Plato Australian Shares Income Fund and launched in response to investor demand for an ASX-listed product that delivers high income, Plato Income Maximiser is designed specifically with SMSF and pension-phase investors in mind.
Cadence Capital (CDM)
An independently owned Sydney-based equity fund manager founded by Karl Siegling, Cadence utilises both fundamental and technical research with the aim of delivering above-market risk-adjusted returns, along with a disciplined stock entry/exit strategy. A substantial portion of the team's personal wealth is invested alongside investors, an alignment of interest which the company believes is critical in funds management.
Since inception in 2005, Cadence Capital has delivered a total return of 13.1 per cent per annum and a fully franked dividend yield of 6 to 8% per annum, while holding average cash levels of 25 per cent.
Cadence is able to take both long and short positions in order to generate excess returns. It also considers its "open mandate," or its ability to invest in any listed equity and allocate between equities and cash, as a key tenant in its approach to managing money.
In conclusion
The additional complexity that can arise from buying LICs at a discount/premium can be scary at first, but as Geoff Wilson told us in a recent interview (see below), this "bug" is actually one of LICs' best features. 
Livewire has published several articles about LICs recently, learn more on this subject below:
This article was co-authored by Nick Grove, Editor at Livewire Markets. 
Never miss an update
Stay up to date with content by hitting the 'follow' button below and you'll be notified every time I post a wire.
Notice: This article contains general information only, it does not constitute advice to trade in any of the securities mentioned. Investors should seek professional financial advice before making investment decisions. 
The author holds positions in both PM Capital Global Opportunities Fund (PGF) and L1 Capital Long/Short Fund (LSF).
Livewire Markets is a service provider to some of the companies mentioned. 
Never miss an update
Enjoy this wire? Hit the 'like' button to let us know. Stay up to date with my current content by
following me
below and you'll be notified every time I post a wire
Welcome to Livewire, Australia's most trusted source of investment insights and analysis.
---
To continue reading this wire and get unlimited access to Livewire, join for free now and become a more informed and confident investor.
Patrick was one of Livewire's first employees, joining in 2015 after nearly a decade working in insurance, superannuation, and retail banking. He is passionate about investing, with a particular interest in Australian small-caps.
---

Never miss an update
Get the latest insights from me in your inbox when they're published.
---
---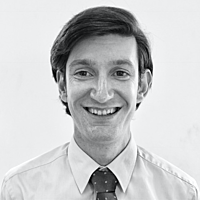 Managing Editor
Livewire Markets
Patrick was one of Livewire's first employees, joining in 2015 after nearly a decade working in insurance, superannuation, and retail banking. He is passionate about investing, with a particular interest in Australian small-caps.
Expertise
No areas of expertise