10 surprises for 2019
---
We asked our portfolio managers to share their views on potential surprises for 2019 which on balance of probabilities are unlikely to happen but shouldn't be written off entirely. Here are ten potential surprises for 2019.
1) Australian house prices to stabilise

The royal commission is over, the final report has been released and banks came away faring significantly better than most commentators' dire predictions. With seemingly clear skies ahead, a relaxing of credit could help stem any further deterioration in house prices.
2) A second Brexit referendum and 3) A result that votes to remain

The current state of play around Brexit is a complete mess, with the full effects still largely unknown. The UK people are slowly realising this and enough of them will vote to remain at a second referendum, sparking a Re-Brentry to the EU.
4) Big US Pension Fund deficits spook the market

Little has been written or said about the size of US public and private pension fund deficits in recent times. This is especially surprising amidst persistently low bond yields and gyrating equity markets. Something has to give.
5) Ground breaks on a 'wall' along the US-Mexico border

Whether by declaration of national emergency or congressional funding approval and after all legal hoops are jumped through, Trump will finally honour a key election promise with construction commencing on 'The Wall'. Along the way, Trump may have succeeded in politically baiting the Democrats by strategically (although counter-intuitively) waiting until after the mid-term elections to seek his 'Wall' funding.
6) Premier Xi Jinping and President Trump share a warm embrace

Reminiscent of the famous Reykjavik summit between Reagan and Gorbachev, marking a turning point in the cold war, Trump and Xi have an opportunity to create their own history. With a US-China trade deal stamped, hopefully resulting in a win-win for both sides, the two leaders show 'strength in unity' by sharing a symbolic hug.
7) China retreats from One-Belt-One-Road

The Belt & Road Initiative significantly increased China's direct investment in the ASEAN region. However, with the CNY depreciating versus the USD, funding costs have spiked. China may consequently be forced to slow down or temporarily retreat from its committed 'Belt & Road' course, negatively impacting the region's economic prospects.
8) Acceleration in corporate takeover activity

With global GDP expected to slow in 2019/20, corporates may be encouraged by their 'friendly' bankers to pursue M&A transactions in the interests of maintaining earnings growth. This will become even more pronounced if talk of taxing share-buybacks in America comes into force.
9) The US economy accelerates in 2H. US interest rates rise in 4Q. US dollar remains strong

With indicators including the Chicago PMI and industrial production figures falling rapidly, consensus sees a slowing US economy. However, with a more dovish Fed, consumer confidence could quickly bounce back, buoying the US economy and forcing the Fed to change tact again.
10)  Trump throws in the towel on a second term

Despite the fun Trump appears to be having, he may have checked-off all items on his presidential bucket list and wants to go out on top. A trade deal with China is sealed, the 'Wall' is being built and the economy has held up thus far… But please don't hold your breath on this one!

Thoughts welcomed in comments below!
Access further insights
You can access more insights from K2 Asset Management by clicking here.
Stay up to date with the latest insights by hitting the 'follow' button below and you'll be notified every time I post a wire.
---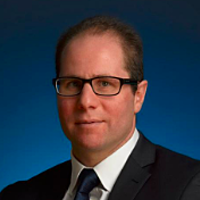 Portfolio Manager
K2 Asset Management
Tony is a Senior PM within the K2 International equity strategies and is primarily responsible for stock selection and risk management. Tony has previously held roles at Goldman Sachs / JB Were within the quant analysis team and then further in Londo
Expertise