15 wires that captured your attention
---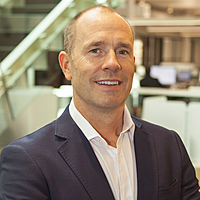 Livewire strives to give readers unparalleled access to expert investment ideas so that they can be more informed and achieve better investment outcomes. Here is a distillation of 15 such wires that really captured your attention this quarter.
Stock Ideas
Market Masters outperforming again
A panel of Australia's Market Masters has shared their top stock ideas at Livewire Live each year since inception. On average, the stocks have beaten the market by at least 25% over the following 12 months. When we reported on the stocks one month after this year's event, they were ahead of the market by 3.1% on average. Over the month since that wire, that lead has widened to 13.3%.  (VIEW LINK)
Top Stock Picks for FY18
The Bell Potter analyst team shared their top stock picks for FY18, and also provide their sector outlook across Financials, Diversified Financials, Discretionary Retail & Intellectual Property, Technology, Resources, Agriculture & FMCG and Healthcare & Biotech: (VIEW LINK)
Big stocks with Big yields
Catherine Allfrey from Wavestone and Chad Slater from Morphic recently shares their view on five big-cap stocks with big yields, in this episode of Buy Hold Sell. (VIEW LINK)
6 stocks for FY2018
The Wilson Asset Management investment team outlined a number of micro, small-to-mid and large-cap companies they believe will deliver solid share price growth over this financial year: (VIEW LINK)
5 stocks that could double cash flow in 5 years
Rob Tucker at Chester High Conviction Fund with this report on the importance of cash flow growth as a key metric to the fund's investment strategy, with five examples of stocks that could deliver 100% cash flow growth in 5 years: (VIEW LINK)
Telstra: Dog or darling?
Merlon Capital Partners, Vertium Asset Management, and Plato Investment Management each share their take on Telstra, with some surprisingly positive views: (VIEW LINK)
Investor Education
Marcus Padley on how to save time in the markets
Marcus wired a very entertaining read on how to save the most valuable asset on earth, time. Because when it comes to the stock market, there are a lot of things that can waste it:  (VIEW LINK)
How to retire happy, comfortable and property free
Steve Johnson addresses his fellow renters out there, with a simple three-step plan for you to live a happy and secure retirement without a house: (VIEW LINK)
10 mistakes for investors to avoid
Harley Grosser lists 10 common mistakes that all investors can make, and how to avoid them:  (VIEW LINK)
Big Picture
This is the future, according to Hamish Douglass
We interviewed Hamish Douglass on a wide range of topics from his biggest influences to the most impactful trends that are driving his investment strategy today: (VIEW LINK)
Howard Marks sounds the alarm
The highlights from the bearish memo from Master of the market, Howard Marks, in which he said: "I think it's better to turn cautious too soon (and thus perhaps underperform for a while) rather than too late, after the downslide has begun, making it hard to trim risk, achieve exits and cut losses.": (VIEW LINK)

Are markets running on borrowed time?
Tom Stevenson at Fidelity asks whether the market could be topping out, and uses a textbook list of market peak signals to help answer the question: (VIEW LINK)
LIC Research
Magellan's "Monster" Listed Trust - Masterstroke or Misfire? 
Consultant and PM, Dominic McCormick takes a close look at the Magellan LIT, particularly the incentive structure which 'may prove not quite as good as it first appears':  (VIEW LINK)
10 things LIC investors must consider
Here are the ten things Daryl Wilson from Affluence Funds says that investors need to consider before making any LIC investment:  (VIEW LINK)
Five LICs at a discount 
Peter Rae from IIR takes a look at why LICs trade at discounts to their NTA, and lists five LICs doing just that: (VIEW LINK)
Not an existing Livewire member?
Join 78,000 other Livewire users, by registering here to enjoy the benefits of Livewire's free membership, including:
First access to exclusive interviews with leading fund managers and advisors
Discover new investment opportunities and products
Receive the Trending on Livewire morning note featuring the top articles each day.
---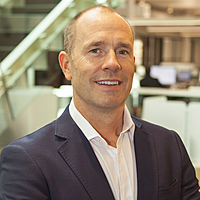 Alex happily served as Livewire's Content Director for the last four years, using a decade of industry experience to deliver the most valuable, and readable, market insights to all Australian investors.
Expertise