3 stand-out themes from August '16
---
What pertinent themes emerged from reporting season?
Cracks opening for yield stocks
Julian Beaumont, Investment Director, Bennelong Australian Equity Partners
By and large, results were in line with our expectations. To generalise, results evidenced low and indeed slowing earnings growth, particularly among the large-cap companies.
Companies have continued to respond to lacklustre conditions with cost-out efforts, but these have largely played out. In fact, costs grew ahead of revenues for the first time in years, and if this trend continues it will retard earnings growth. Particularly in mature industries such as telecommunications and supermarkets, competition is intensifying and this is forcing some to invest in higher sustaining CapEx, lower prices, etc.
Many have been wary of high PE stocks, but they have generally delivered, and importantly, they provided comfort around longer term growth prospects that support current valuations. For the growth 'have-nots', the playbook continues to be to uphold high pay-out ratios, even as earnings come under pressure, although the cracks are opening with the likes of Wesfarmers cutting dividends.
Margin contraction continues across multiple sectors
Simon Shields, Principal, Monash Investors
It felt like a reporting season where stock prices reacted more dramatically than usual to small misses or beats.
Some things did stay the same; the earnings of stocks in the consumer-facing areas of retail and media are typically the least predictable. They also had the biggest price moves in response to surprises.
Housing-related stocks (developers and retailers) reported strong results and upbeat outlooks. On the other hand, margin contraction trends continued for many sectors, including Banks, Telco's Health Insurers and Aged Care.
Volatility was a persistent theme this reporting season
Joel Gray, Senior Investment Analyst, Hyperion Asset Management
Our 5-year earnings forecast for our portfolios remain relatively unchanged following reporting season, indicating the reporting season met our expectations. Volatility on the day of the result was a persistent theme for our companies, with big intra-day price movements.  We welcome volatility as it gives us an opportunity to buy into high quality companies at more attractive entry points than would otherwise be the case, so we have been adding to some of our positions over the past month.
Interesting insights from company CEOs
TWE investors to 'fall off their chairs'
Julian Beaumont, Investment Director, Bennelong Australian Equity Partners
Michael Clarke, the CEO of Treasury Wine Estates, grabbed our attention for his emphatic bullishness. The company delivered a strong result and guided to an even stronger outlook, clearly exceeding market expectations and pushing Treasury's shares nicely higher.
On the earnings conference call, the CEO did not hold back in talking up the company's future. Indeed, at one point on the call the CEO remarked in relation to the next half's outlook, "But I guarantee you you'll fall off your chair in February again." What is particularly interesting about the CEO's commentary is that he has typically set expectations quite conservatively and has consistently over-delivered. If his bullish commentary is again to under-promise, then investors will be falling over themselves to buy the company's shares.
Seek's strongest domestic growth in 5 years
Joel Gray, Portfolio Manager Hyperion Asset Management
Seek (SEK) produced its strongest revenue growth in its ANZ Employment business since 2011 at 15%.  This was despite subdued market conditions and increased competitive threats from LinkedIn and Indeed.  We are beginning to see the benefits from the company's talent sourcing/placement strategy where the company is using technology and data to expand from exclusively an online job ads site to an online employment service provider. This expands the company' addressable market by more than five times and should be a strong long-term growth driver. Seek will be able to then rollout these products and services into its international markets, which provides further long-term growth upside.
---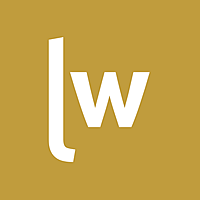 Livewire Exclusive brings you exclusive content from a wide range of leading fund managers and investment professionals.
Expertise