3 strategic picks by the experts
---
We recently asked Steve Johnson, Tim Kelley and Alex Pollak for insights on their investment process, and to discuss how they are investing today. Today we follow up with the three stocks they picked to illustrate their strategy. 
Market leader in an attractive industry
Tim Kelley, Montgomery Investment Management
Sleep apnea company, Resmed, is an industry leader in a business with meaningful barriers to entry and a very attractive industry structure.  There are clear drivers of long-term market growth, and Resmed's scale, relationships and investment in technology give it an excellent opportunity to benefit from that growth. In the near term, we are also encouraged by the prospects for Resmed to take market share with its N20 series of masks, for which initial indications are very positive. Like many companies, Resmed's valuation has become more demanding in recent months, but in a market where value is not easy to find, it remains one of our preferred holdings. 
3 reasons to buy Amazon
Alex Pollak, Loftus Peak 
Amazon, which is one of our largest positions and which we have held for three years, was included for the following reasons: 1) a sustainable cost advantage allowing it charge less to customers because it did not pay mall rents; 2) It passed the scale-ability test; and 3) Existing industry economics are poor, given that virtually all of retailing is in the first instance predicated on having a shop as its entry point. 
These qualities showed up in the financial statements for example in the company's low reliance in debt and equity to finance a significant asset expansion in a number of international markets. Amazon also had some additional appeal, such as the business adjacencies, meaning additional revenue streams (for example datacentres), which could be bolted onto the core, as a result of the network effect of the base business. 
A new global stock we have bought
Manufacturing cement can be a horrible business if the sources of supply are plentiful and fragmented. It can also be a wonderful business in a market where supply is limited and the number of competitors is low (or preferably zero). Because cement is so heavy, it costs a lot of money to transport and you can therefore end up with geographic monopolies. 
Italian cement company Cementir came to our attention because of an acquisition that reduced competition in some of its key markets. The company used cheap debt to buy a competitor - one of a number of transactions in the Italian market that has reduced the number of players dramatically. That should improve the economics in its home market. 
Most interesting though was that most of Cementir's business is outside Italy. It owns a great operation in Scandinavia and dominant businesses in Egypt and Turkey. These orphan stocks - where the majority of the business is outside the country in which it is listed - can be great investments. Especially if the home country is hated by investors. 
When we add it all up it looks very cheap and ticks a few more boxes around management and capital allocation.   
More from Steve Johnson, Alex Pollak, and Tim Kelley below 
You can access the first two parts of this Q & A with these three panelists here, firstly on Finding new opportunities in an expensive market, and also on avoiding becoming a market casualty.
---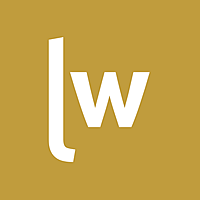 Livewire Exclusive brings you exclusive content from a wide range of leading fund managers and investment professionals.
Expertise