March has flown by, so in case you missed anything, I've summarized five of the top wires we published on Livewire this month. These include: Our review of Hamish Douglass' presentation; the Buyside Brief we ran on the most important charts today; what Peter Lynch taught Fidelity about Facebook; Buy Hold Sell on contributors' reporting season favourites; and Paul Moore of PM Capital on why it is time to think differently about inflation and rates.
What's on Hamish Douglass' mind?
Our report from Magellan's Investor Gala Dinner at the MCEC, where CEO/CIO, Hamish Douglass discussed how technology is changing the world, and doing so faster than we think:  (VIEW LINK)
The four most important charts today
We asked four contributors: what is the single most  important  chart  they are watching, what is it currently telling them, and what are the implications for investors. This is what they said: (VIEW LINK)
What Peter Lynch taught me about Facebook
Amit Lodha from Fidelity on three invaluable investing lessons from a meeting with Peter Lynch, and how they apply to Facebook:  (VIEW LINK)
Buy Hold Sell: The fundies' favourites
Each week in reporting season Livewire polled a selection of fund managers for their standout results. Justin Braitling from Watermark and Julian Beaumont from Bennelong give their view on five key stocks on the list:  (VIEW LINK)
Paul Moore: It's time to think differently
How do you approach the market when interest rates and inflation have both bottomed and are expected to start rising again – something that no one has seen for thirty years?  (VIEW LINK)
Receive Livewire's best insights free each morning
If you don't subscribe already, join 45,000 other Australian investors that use Livewire, and receive  our daily note, 'Trending on Livewire', at 7am each weekday for free:  (VIEW LINK)
---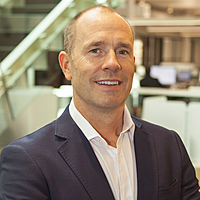 Alex happily served as Livewire's Content Director for the last four years, using a decade of industry experience to deliver the most valuable, and readable, market insights to all Australian investors.
Expertise