7 things we've learned from Hamish Douglass
---
Hamish Douglass, the CIO of Magellan Asset Management Limited will be contributing his ideas to the upcoming Livewire Live event on 26 July at the ASX. In his keynote presentation Hamish will be taking us on a journey to the future to help us understand the most powerful trends that you'll need to grasp if you want to succeed as an investor over the next decade.
Here's a few important things that we've learned from Hamish over the years: 
Technology is going to transform all your investments
"I truly believe we are in the verge of a revolution that will impact most industries and society as we know it over the next 20 years or so."
"In our view, there is mounting evidence that we are approaching a tipping point of exponential technological advancement, particularly through accelerating improvements in artificial intelligence, 3D printing, genomics, computing power and robotics. The new technological and machine age may be more important than The Industrial Revolution." 
But you still need to focus on future cash flows
"Your job as an investor is to assess (if you can) the likely cash flows a business will generate over its lifetime, discount these cash flows back to the present value (at an appropriate discount rate) and determine whether you are likely to generate an acceptable rate of return via buying a share in the business at the prevailing share price." 
Think in probabilities rather than single point estimates
"While the investment process appears straightforward, it is very difficult (if not impossible) to accurately estimate the free cash flow that many businesses will generate over time. In reality, there is a wide range of potential outcomes making it difficult to determine a single point estimate of intrinsic value. It is therefore important for investors to think in terms of probability. However, most investors are attracted by the simplicity of assuming a single point estimate. The reality is that the outcome an investor has in mind is their best or most probable estimate. However, there is a distribution of potential outcomes around this outcome known as the distribution curve. The shape of the distribution curve can vary dramatically depending on the nature and competitive strengths of an individual business. More mature businesses, less subject to economic cycles have particularly strong competitive positions and tend to have a tighter distribution of valuation outcomes compared to less mature businesses (like technology and biotechnology companies), or those subject to economic cycles (such as banks), or those subject to significant competitive forces." 
Don't overly diversify
"In our view, very few investors have achieved outstanding long-term investment records by holding a widely diversified investment portfolio. By definition, additional stocks dilute the contribution to future returns of the best investment ideas within the portfolio. While a portfolio not correlated to single factor risk is important, it is not necessary to overly diversify by the number of investments to adequately manage risk. Warren Buffett said on diversification: "Diversification is a protection against ignorance. It makes very little sense for those who know what they are doing" 
Challenge your own ideas
"In our view, confirmation bias is one of the primary causes of investment mistakes. Indeed, investors often seek or rely upon information which confirms the decisions they have made and they become overconfident. Instead, good investors should seek to challenge the status quo and find information that disproves their investment thesis, minimising the risk of confirmation bias. It is much more important to ask yourself why you are wrong than why you are right." 
When things go wrong, be prepared to walk away
"Unfortunately our inbuilt biases (bias of sunk costs and loss aversion tendency) make it difficult for investors to walk away from investment opportunities or sell investments when something has gone wrong. The inability to ignore sunk costs can lead to irrational decisions, particularly if an investor has spent considerable time (and money) researching a potential opportunity. An investment firm with multiple analysts may make an investment in order to reward the effort put into the research and to avoid the analyst feeling they have wasted their time. If the due diligence does not support an investment case or does not demonstrate a sufficient margin of safety (adjusted for risk), then the investor must be prepared to walk away and wait patiently." 
Understand opportunity/cost
"In assessing an investment opportunity we look at what the investment will do to the portfolio's expected return, quality attributes, volatility risk, and currency exposure and if it shares underlying business risks with other portfolio holdings. Only by properly assessing a multitude of factors is one able to assess the opportunity cost of undertaking a course of action. Often, the best course of action is to invest in what you already own. I have often drawn the analogy that we consider our portfolio to be like a football team. Our portfolio consists of around 25 players and each player has a role to play in winning the game. Some stocks play a defensive role and some play an offensive role. We seek to place the best players in each position and when considering a new investment we ask ourselves which player (or stock) are we prepared to replace it with. By doing so, we are actively assessing the opportunity cost of new investments."
Hamish will be sharing more insights at this years Livewire Live on 26 July at ASX in Sydney. To buy tickets to the event please click here
---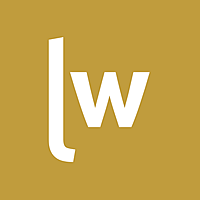 Livewire Exclusive brings you exclusive content from a wide range of leading fund managers and investment professionals.
Expertise