Ageing bull approaches seasonally weak September
---
The S&P 500 Index has finished lower in September more than any other month, or 55% of the time, for an average return of negative 1.01% according to Dow Jones Data Group. Their seasonality chart reproduced below shows the average monthly returns for the Dow Jones Industrial Average, the S&P 500 and the Nasdaq Composite indices. The "Santa Claus rally" of Dec/Jan is also evident in the data. 
US stock returns for each month of the year
Trading based on seasonality is far from foolproof though. After all, there is still on average a 45% chance that US equities won't decline in September.  
The current US bull market is also one of the longest-running on record, extending for 112 months so far. That understandably makes investors nervous. But bull markets don't die from old age. They die from a disease, usually in the form of a recession or strongly rising interest rates because of an inflation break-out.
Neither appears imminent but they are the two things to be most wary of.   
It took 145 days, but the S&P 500 Index finally set a new closing high on Friday. It got there after successfully defending the 200-day and 100-day moving averages (see chart below), technical factors that often feature in algorithmic trading.
The market took an unusually long time to recover the lost ground. Of the past twenty S&P 500 corrections, only two lasted more than 100 trading days. The average correction length since the inception of the S&P 500 is 51 trading days. The longest ever stretch in correction territory was a period of 229 trading days that ended in 1978. This one probably took longer than usual because of the still unresolved trade war being waged by the Trump Administration. 
The Nasdaq Composite set another closing high on Friday (having got there much sooner) and the Dow Jones Industrial Average is still about 2% away from its January peak. The Russell 2000 small cap index is also at a record high (see chart below).
Investors took comfort from Jerome Powell's keynote address at the Jackson Hole conference on Friday in which he emphasized the gradual pace of further Federal Reserve monetary tightening.
He seemed as aware of the risk of over-tightening as under-tightening. The US 10-year Treasury yield is still under 2.9% and equities have benefitted from booming company profits and revenues, a strong economy, and record amounts of share buybacks.     
Even so, trade issues remain unresolved (particularly with China) and September is traditionally a poor month for US equities.
--
This article is prepared by Mason Stevens Limited (Mason Stevens) ABN 91 141 447 207 AFSL 351578 and is general advice only and does not take into consideration yours or your client's personal objectives, financial circumstances or needs and should not be relied upon as personal advice. You should consider this information, along with all of your other investments and strategies when assessing the appropriateness of the information to your individual circumstances. Securities, by nature, rise and fall and as a result investing in securities including derivatives involves risk. Past performance is not a reliable indicator of future performance and may not be achieved in the future. Mason Stevens and its associates and their respective directors and other staff each declare that they may hold interests in securities and/or earn fees or other benefits from transactions arising as a result of information contained in this article.
Mason Stevens ensures that the information provided is accurate and complete but does not warrant its accuracy or reliability. Opinions and or information may change without notice and Mason Stevens is not obliged to update you if the information changes. Mason Stevens and its associated companies, authorised representatives, agents and employees exclude to the full extent by law, liability of whatever kind, including negligence, contract, fiduciary duties or otherwise, to investors or anyone else in respect of any loss or damage, including indirect or consequential loss or damage, foreseeable or not, arising from or in connection with this information.
---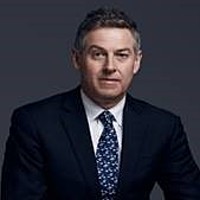 Head of Equities
Mason Stevens
Responsible for identifying domestic and international equity investment opportunities. 25 years of financial markets experience as an equity strategist, economist, analyst, portfolio manager and consultant.
Expertise