Airlie: Finding quality at the right price
---
Emma Fisher's Grandfather introduced her to investing when she was just 19. With $500 from her part-time job at Woolies, she bought a parcel of QBE shares. Constantly refreshing the screen to see how her wealth had grown or shrunk, Goodsell had caught the investing bug.
Today Emma works alongside industry veterans John Sevior and Matt Williams in the highly regarded team at Airlie Funds Management. In this deep dive interview, we learn about her forensic research approach, how to decide when to sell, and why she thinks CSL is in a 5-year upgrade cycle. 
"When I started at Airlie the easiest thing to do would have been to have a discussion with John and Matt and say, 'Don't buy CSL it's too expensive'. That's the kind of argument that would have gotten a lot of purchase in a value-focused team like Airlie. But that hasn't been the right call."  
Topics 
Getting hooked on investing and Emma's first investment in QBE. 
The large movements taking place on the ASX and why this presents a regular set of opportunities for investors.
The attributes of business quality that the team at Airlie Funds Management are on the hunt for.
Developing an encyclopaedic knowledge of businesses and industries and how this can help to overcome near term valuation hurdles.
Inside her thesis for CSL, how it got into a 'value' portfolio and why Emma thinks the company is in the midst of a 5-year upgrade cycle.
Knowing exactly the type of business that you own and why this is so important for making a decision on when to sell.
The highest quality stocks on the ASX.
The most important lessons learned from John Sevior and Matt Williams.
Companies mentioned: Qantas (ASX: QAN), Vigin Australia (ASX: VAH), Wesfarmers (ASX: WES), CSL Limited (ASX: CSL), Brambles (ASX:BXB), James Hardie (ASX: JHX) and Reece (ASX: REH)
---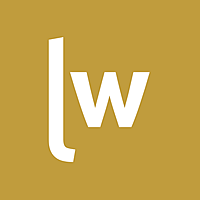 Livewire Exclusive brings you exclusive content from a wide range of leading fund managers and investment professionals.
Expertise