ASX offers better value as recovery looms
---
Andrew McAuley, Managing Director at Credit Suisse Private Banking Australia, breaks the market cycle down into four phases. Phase 1 is all about panic selling, phase 2 is the oversold bounce, phase 3 is assessing reality and phase 4 is the recovery.
He believes that we are in the third phase and not far off from seeing indicators improve (albeit from a low base).
"We think as we get through June that will definitely be the rebasing phase, and as we progress from there we will get better news on the economy and better news on earnings globally."
As this process plays out, Andrew reckons there's a good opportunity for Australian investors. The ASX has underperformed relative to other markets, even though our economy is one of the fastest to open up globally. That means, there's value abound in domestic shares.

Here, Andrew expands on his thesis, discusses the stocks and sectors he favours and the areas that will be challenged. He also points to key indicators and 'super trends' investors should be watching. Access the video or read the Q&A below.
Written Q&A
Why is the market rallying?
It's because the market is looking ahead. The market always looks at least 12 months ahead and it looks at certain statistics. So first things first, the curve is well under control in Australia. We've done a tremendous job. So the Australian economy is opening up quite rapidly. Discussions of easing of lockdowns is commonplace around the world now. China is back to work. Something like 91% of Chinese enterprises are back to work. Not at full capacity, granted, but 91% of them are. Pollution is rising in China. That's a good indication they're getting back to work and who would have thought we'd be saying pollution is a good news story, but there you go.
So the other thing is the downgrades have happened. So earnings downgrades for the June 2020 financial year, since this started in February has been 25%. That's a lot of bad news factored in. So the question now is, is there much more to go? And actually we don't think so at Credit Suisse. 
And in fact, we've just moved to an overweight position in Aussie equities as a result. So we think that the curves around the world will continue to flatten. China will continue to get back to work.
And there's always the risk of a second wave, isn't there? And so there's two questions. Will a second wave occur? And the second question is if it does, what's the reaction of the particular country where it's occurring? So we can argue the toss on a second wave, who knows. There's plenty of experts out there that you can ask about that, but the question how will countries react? We don't know. So in Australia I would suggest we would probably slow things down, that we would go back to some sort of lockdowns, but in the States, I don't think they'll go that way. I don't. I think that horse has bolted and they'll accept whatever that outcome is. Like Sweden has accepted or has applied a pretty easy sort of restriction regime. And they're having a lot of deaths, but they're accepting that.
What factors are supporting our market?
So the iron ore price is holding up. We just printed our biggest trade surplus ever in March and that's thanks to record growth in iron ore, whose price, as we speak, is approaching a hundred dollars a tonne. Gas was the second biggest export and then coal and then fourth, making a welcome return, was agricultural exports. 
So no one's talking about the drought. And I think we can probably say the drought's broken and so agricultural exports are picking up. So there are some positive things happening.
And the government with the fiscal stimulus support to try and get the economy over the bridge to when COVID is less of an issue or we're much closer to a vaccine. And what the RBA are doing in terms of ensuring that the banks have cheap access to funds and buying bonds in the market, which is effectively money printing. So these are all pretty powerful things. So this is why I would say the Aussie market hasn't really rallied dramatically at all when you compare it to the States. And very definitely, there is reasonable sort of value in Australia.
In which part of the market cycle are we in?
At the moment we're in phase three of a typical sell off. So what does that mean? 
Phase one, there's a shock. The market panics, everything gets sold. Selling is indiscriminate and that's what we had and that the crisis this time was a health crisis. 
The second phase of any sell off and recovery is the snapback. The market goes, "Yes, you know what? We've oversold, we've panicked. There's lots of bargains here. Let's buy some things. And the market rolls back, but there's still uncertainty.
The third phase, and this is where I think we are now, is reality. So reality is companies have a grip on their earnings. They're giving guidance, getting more of a grip, poor economic data is coming through. Eventually, that'll start to slow down and you'll start getting signs of a rebasing. So we're in this rebasing phase, trying to work out what's the starting point. When does the trough come in economic terms and in earnings terms. We think as we get through June, that will definitely be the rebasing point. And as we progress from there globally, we'll start getting better news on the economy and better news on earnings. And that's the fourth phase that happens then. 
The fourth phase is a genuine, steady recovery off a much lower base and the base is low because COVID is basically stopped develop market economy. Recovery off that lower base and more of a normalised, steady recovery.
Which sectors and stocks do you prefer?
We do like the miners. And they've got the benefit of a much lower diesel price, a lower Aussie dollar. It's recovered from where it was, but it's still lower than what it was at the beginning of the year. And when you think about it, miners selling iron ore, for example. I get revenue in US dollars, but their costs are in Australian dollars. Perfect. And the prices of iron ore are strong. 
The energy companies are under the pump, admittedly, but really it's the iron ore companies that are driving the export market for the most part. We like healthcare; ResMed (ASX:RMD), it's a world leader in respiratory care, in sleep apnea treatment and in ventilators. So they've pivoted, to an extent, from the sleep apnea machines to the ventilators where they actually make less money or less of a margin than the sleep apnea machines, but they're still making good coin, they're still making good money. And that's why the ResMed share price has barely missed a beat.
And CSL (ASX:CSL) We've loved for a long time and need I say more. Largest company on the Australian market and rightfully so, I think, and they're in the thick of it in terms of developing a vaccine. Although they said, "We're helping to develop a vaccine, providing resources." But that's not for profit. They're doing that to help the world.

So healthcare, the miners and technology. And our technology in Australia, it's a bit of a niche sector doing particular things buy now pay later, etc. When we say we like technology, really, it's the big global companies that we're focusing on. So I'll give you an anecdote. When this work from home thing started back in the fair beginning of March, my wife was trying to download Microsoft Windows 10 off the Microsoft website. And it kept crashing because so many people were trying to download Microsoft software because they needed it for their home office that we couldn't do it for some time. We have to log on at like 11 o'clock at night to download it. So there's an example. 
Microsoft (NAS:MSFT) - you need their software for your home office. You need cloud computing to hold your data and you need Outlook for your communications from your home office. So how perfect's that? So yeah, Australia has a reasonable sort of technology sector, but not like what the States has. So we do like technology and we do like... It's not just global and not just Australian healthcare stocks, but global health care stocks as well.
Which sectors do you think will be negatively impacted by COVID-19?

Retail malls. They were already under structural pressure because of the move to digital transacting over the Internet. What's happened now, no one was going to the mall. Shops were shut because of COVID-19 and digital purchases have boomed and more people have gotten used to it. We think that trend has just accelerated. Sure, when everything starts opening up, you'll see more foot traffic. And we're seeing that in the States, now. If you look at mobility data, in terms of foot traffic based on your mobile phone, people carrying their mobile phone around, there's a lot more movement in retail malls in the US. We suspect that there's a longer-term ratcheting down that's happening.
The other is office. So we've worked from home. It's all worked pretty well. I think it's probably worked well for you. It's worked well for us. The technology seems to be fine. So that is more of an ongoing theme. When we go back to work at Credit Suisse, it'll be split in half. One team will work at home and another team will be in the office. And then the following week, you'll switch for the social distancing. So it's not a case of because of social distancing, we need more office space because we all need to spread out. In fact, it's the opposite. There'll be more of us, I suspect, more of us working at home and probably not needing as much space going forward. It'll be more common. It'll be more accepted to go to your boss and say, "Do you mind if I work from home for a couple of days for whatever reason because I'm more efficient maybe." And that'll be common and there'll be less space needed. So be worried about office trusts as well.
And retailers, discretionary retail, it's taken a hit, but not all of it. Discretionary retail and the technology sector, JB Hi-Fi (ASX:JBH) has actually done just fine. And Harvey Norman (ASX:HVN) with technology and selling office furniture, do it yourself. Wesfarmers (ASX:WES) done fine as well.
Which key indicators are you looking at for signs of a recovery in the global economy?
It's a global crisis. So you need to look at global indicators. So what are some of those indicators? The first one I look at every morning is the curves, the COVID-19 new cases and new death curves in the major markets. Despite everything that we read about the States and how they're not testing and seems like a haphazard response if you look at the deaths per day, it's definitely flattening out. The same's happening in the UK, but for the UK and the US, it does seem very slow. All the other countries are flattening out, too. 
And even Sweden with their sort of laissez-faire approach to it. It is flattening out as well. So that's good news and in Australia, our curve has flattened. So that's the first thing I look at, but then you come back to that issue. Okay. What if the curve starts ticking up again? The second wave doesn't matter. That's another question. Will the world go back to where we were? Will the lockdown be as severe as what it was? I suspect not.
The other couple of indicators that we're looking at is big data. So Apple mobility data, Apple driving data. everyone has got an Apple device, Apple is recording what you're up to, if you're driving or not. And that driving data bottomed in the weeks beginning the 23rd and the 29th of March, depending on the country and the region. So from that point on, the world started driving more. If you're driving more, you're getting out and about, you're spending money, you might be going back to work, you could be doing deliveries, whatever it is. So that's an indication. It's been steadily trending up. 
The other big data point I would refer to is Google searches on COVID-19 and related terms. So again, really interestingly, the number of searches on Google, and it's for Australia and the US particularly, for COVID-19 peaked on the 23rd of March. So there's that date again. Apple mobility data, Google data. The other interesting thing that happened on the 23rd of March was the Australian and newer share markets bottomed and have been recovering ever since. So there you go.
The final thing I'll say is PMIs. It's a traditional economic indicator, factory purchasing manager's index. The survey that's done all around the world and they asked factory owners do you expect to produce more in the coming month? And if the number's above 50, it means they are. We suspect that as we get through June, particularly and when we're getting to July, the PMIs will start going above 50, reflecting the world opening up and off a low base.
What other longer-term trends should investors be watching?

So we've taken the opportunity to add a new super trend and we've refreshed the other. So the new super trend, it's one that we've alluded to in the past, but now it's official. 
Decarbonisation and climate change - So decarbonisation of the economy. So what that's referring to is the more efficient use of fuels, for example, in transportation, renewable energy. And it also captures companies that you may not associate directly with improving climate or reducing the impact of climate change, such as oil companies and oil companies that are making efforts to create more fuel efficient or more efficient types of fuels or reducing their imprint or offsetting their carbon imprint than there were the of consideration for investment.
Anxious societies - We've changed the super trend we previously had of angry societies to anxious societies. So what does that mean? Well, anxious societies are similar to angry societies in that we think globalisation is under pressure. That it's about the national good first. What does that mean in terms of COVID? Well, we think that governments and industry will be looking at self-sufficiency. Self-sufficiency in healthcare, in drugs, security, cybersecurity, security of borders. These are some of the interesting aspects that probably were trends anyway as part of our angry society's trend, but the COVID virus gives it added impetus.
Technology as a service - Technology is a service for humans was already a longstanding and strong super trend. And all that COVID has done is reinforce what a attractive structural story technology is. So it's people working from home. What are people working from home need? They need data storage, that's cloud computing. They need digital access to digital information, digitization of information. They need the software, they need the hardware, they need Internet connectivity.
Learn more
Credit Suisse Private Banking specialises in asset diversification, holistic wealth planning, next generation training, succession planning, trust and estate advisory, philanthropy. For further information on how they can help you, click the contact button below. 
........
Livewire gives readers access to information and educational content provided by financial services professionals and companies ("Livewire Contributors"). Livewire does not operate under an Australian financial services licence and relies on the exemption available under section 911A(2)(eb) of the Corporations Act 2001 (Cth) in respect of any advice given. Any advice on this site is general in nature and does not take into consideration your objectives, financial situation or needs. Before making a decision please consider these and any relevant Product Disclosure Statement. Livewire has commercial relationships with some Livewire Contributors.
---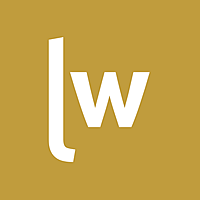 Livewire Exclusive brings you exclusive content from a wide range of leading fund managers and investment professionals.
Expertise