Aussie icons taking on the world
---
Just as many of today's most successful companies started out as micro-caps, some of the current cohort of ASX-listed earlier-stage companies are now graduating to small- and mid-cap status as they expand into international markets. 
In a recent podcast, I revealed some of the local technology stocks that can help diversify your portfolio away from the financials and resources-heavy S&P/ASX Top 50, while benefiting from an increasingly digital society.
What do you look for in a business when identifying long-term winners?
We focus on identifying businesses with sustainable competitive advantages, and with established barriers to entry. We particularly favour those with annuity-style, predictable earnings like SaaS (Software as a Service) models or those with high levels of contracted revenue.
Valuation is also important, but it is equally important to consider the global market opportunity available, particularly to those businesses with high established barriers to entry and relatively low penetration rates. When we identify businesses with all these characteristics, we aim to construct portfolios that are preferentially weighted towards these attractive long-term growth opportunities.
How have the top 50 listed stocks performed against the small- and mid-cap indices over the last decade?
Active management and the composition of the small- and mid-cap index has historically provided better absolute returns versus the top 50 listed stocks. This universe is where investors find the highest proliferation of growth stocks operating innovative and disruptive business models.
The market rewards innovation. Investors who focused on total returns over the last 10 years would have received better rewards from the small- and mid-cap space than the top 50 listed stocks dominated by the banks and resource companies, despite their attractive fully franked dividends.
Is there a stand-out sector where you are seeing attractive companies that could diversify a top-heavy portfolio?
The technology sector in Australia is thriving with innovation and growth. Some of Australia's most successful listed technology stocks started on the ASX as microcaps; Xero (ASX: XRO), Altium (ASX: ALU) and Technology One (ASX: TNE). These companies have high levels of recurring revenue and attractive long term global growth opportunities. Their market leadership position flows from their entrenched cloud-based software offering.
Xero: Cloud-based accounting software provider for SMEs with more than 2 million subscribers worldwide.
Altium: Benefits from demand and proliferation of electronics through the rise of smart connected devices.
Technology One: Invested heavily and ahead of its peers in a cloud offering.
Are there any beneficiaries of COVID-19's push towards a more digital society?
There are a number of second order beneficiaries of disruptive technological advances. Next DC (ASX: NXT) and Megaport (ASX: MP1) are Australia's premier connectivity providers. They are beneficiaries of global data consumption and accelerated migration trends to cloud offerings now further accelerated by COVID as we all work from home. IGO Limited (ASX: IGO) and Lynas (ASX: LYC) are Australian mining companies that produce key metals which are essential inputs consumed by digital age technologies and green technologies such as electric vehicles and wind turbines. Both miners have strategic assets, in the case of Lynas, it is the largest producer of rare earth oxides outside China and the second largest in the world. IGO is strategically focussed on metals critical to clean energy. Its Nova Ni mine is a very low-cost producer versus global peers. And a fun fact: there is more than 50kg of Ni in a Tesla S electric vehicle, which prompted a recent tweet from Elon Musk that "Tesla will give you a giant contract for a long period of time if you mine nickel efficiently and in an environmentally sensitive way." IGO's focus on environmental sustainability in its Nickel mining puts it in a sweet spot to deliver to Elon's mantra!
What about sectors poised to benefit from structural growth?
There are many attractive examples of world-leading innovators with global reach in the healthcare segment that are listed in Australia's own small- and mid-caps space. ResMed (ASX: RMD), Fisher and Paykel Healthcare (ASX: FPH) and Nanosonics (ASX: NAN) are highly innovative companies exposed to a defensive asset class with incumbent installed solutions which are very hard to dislodge. In fact, in the current COVID environment Resmed and Fisher and Paykel Healthcare have been on the front line of demand with their world class respiratory products and Nanosonics', a world leader in high level disinfection technology, will benefit from the tail wind of heightened global awareness around virus and bacteria control.
What other companies are translating Australian success into global growth?
There are a number of iconic Australian Brands that are exporting IP to the rest of the world and taking global leadership positions in their space. Breville (ASX: BRG) is an engineering led innovator in the small domestic appliance space that is not afraid to cannibalise itself. Breville's targeted investment towards new product development, a scalable supply chain and marketing has led to phenomenal growth in the US and Europe. ARB (ASX: ARB), Australia's largest manufacturer and distributor of 4x4 accessories has a vast international presence and has entrenched its leadership in this space via substantial investments into research and design over many decades. Afterpay (ASX: APT) is a pioneer in the buy now pay later space in Australia with a rapidly growing presence in the US and UK.
Would you describe the entire small- and mid-cap universe as high innovation, high growth?
The small- and mid-cap universe is not dominated by high growth, innovative companies. There are, of course, many poor-quality companies that will spend years floundering, or fall victim to unfavourable market conditions or poor management decisions. This segment is where you will find the highest proliferation and exposure to high growth global trends and our own home-grown unique innovators like Breville, ARB , Afterpay and Nanosonics.
And to finish, we think CEO of Breville, Jim Clayton, said it best. Having done such an outstanding job successfully transitioning the company into a global innovation powerhouse in the small domestic appliance segment: "If you don't take risks to innovate, you're toast."

Find value from a diverse universe
We favour companies with sustainable competitive advantages, strong financials, quality management and predictable earnings. Want to be the first to read our latest insights? Hit the 'follow' button below, or click 'contact' to get more information on how small caps can fit into your portfolio. 
........
Past performance is not indicative of future performance. The product disclosure statement (PDS) and Information Memorandum (IM) for the First Sentier Australian MidCap Fund, ARSN 617 440 589 (Fund) issued by Colonial First State Investments Limited (ABN 98 002 348 352, AFSL 232468) (CFSIL) should be considered before making an investment decision. The PDS or IM are available from First Sentier Investors on its website. The product disclosure statement (PDS) and Information Memorandum (IM) for the First Sentier Wholesale Australian Small Companies Fund, ARSN 089 460 891 (Fund) issued by Colonial First State Investments Limited (ABN 98 002 348 352, AFSL 232468) (CFSIL) should be considered before making an investment decision. The PDS or IM are available from First Sentier Investors on its website.
---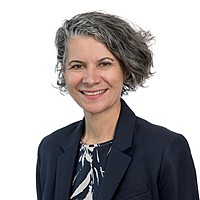 Head of Australian Small and Mid Cap Companies
First Sentier Investors
Dawn manages a range of small companies portfolios as well as researching and analysing a range of Australian listed stocks in the small companies and midcap sectors. Dawn has more than 20 years of investment industry experience.
Expertise