Australia's ongoing income recession
---
Investors and the media have a tendency to focus on real (inflation-adjusted) GDP growth, but after two decades of low inflation, Sam Ferraro, Founder of Evidente, says it's nominal GDP we should be watching. Fund managers and analysts forecast nominal cashflows and households earn nominal wages, not inflation-adjusted wages. "It's more meaningful to focus on nominal GDP than real GDP." With the focus on real GDP, the income-recession in Australia in recent years has gone largely unnoticed. "I've been arguing for some time now that Australia has been going through an income recession. Nominal GDP has achieved average annual growth of less than 4% for almost 4-5 years now, which is without precedent." He says we're moving out of sub-4% growth, into a period of 4-5% growth. This represents the long-term achievable growth rate for the Australian economy. Watch the video below to find out the implications for equity valuations and discount rates.
---

Follow Livewire Exclusive's wires
---
---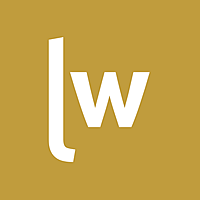 Livewire Exclusive brings you exclusive content from a wide range of leading fund managers and investment professionals.
Expertise