Banks & insurance looking good in 2017
---
Currently, we have a bias towards financials and energy stocks in the WAM Leaders investment portfolio. We believe banks should perform well in 2017 given the regulatory framework is now likely to be less restrictive than previously expected. Australian banks should be able to pass through funding cost increases to customers as we have witnessed in December already. The bad debts are likely to remain static, and we expect that the banks will continue to reduce their costs.
The insurance sector should perform well as interest rates move up, given the sector has seen continued headwinds from low rates for over a decade. As the world's excess cash reduces and the cost of borrowing increases, premium rates will be pushed up as reinsurance rates rise. Higher investment income is an obvious tailwind for insurers, and in our view, this will be a multi-year trend. A lot of insurance companies have excess capital requirements, so there is potential for capital management initiatives.
Three risks to watch
China – The growth rate of China will be something to watch after witnessing the biggest stimulus injected into an economy this year. We expect a slowdown in credit growth as the People's Bank of China withdraws stimulus and implements tightening measures. Chinese foreign exchange reserves will also be on our radar as US dollar liquidity is withdrawn and capital outflows rise. The impact of a slowdown in growth in China, as well as lower property prices, will be felt by Australian resource companies, in particular, the bulk commodity producers such as BHP, RIO Tinto and FMG.
Europe populism to be tested – Events arising from the continuation of populism and anti-EU sentiment in Europe create the potential for shocks. Next year's elections in France and Italy will be key events.
Emerging markets – With both the USD and US cost of debt increasing we will watch EM's closely with interest as these factors could have an adverse impact on their underlying economies. In particular, there could be issues in Latin American economies.
Our preferences for the Big Four Banks
NAB – The bank has shrunk its institutional business and renewed its focus on the core business, which is a positive in our view. In addition, its business banking division is strong. NAB is well placed to take out costs and build its capital position post-divestments.
ANZ – Potential divestment catalysts and again shrinking their loan book. Happy to play the divestment thesis.
WBC – A strong and high-quality bank, however Westpac is well priced at the moment. We rank it third purely on valuation.
CBA – Currently, CBA is the most expensive bank, so again we rank it on a valuation basis.
Written and contributed by Matthew Haupt, Portfolio Manager at Wilson Asset Management:  (VIEW LINK)
---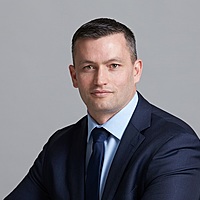 Lead Portfolio Manager
Wilson Asset Management
Matthew has more than 15 years' experience in the investment industry working as both a portfolio manager and analyst. Matthew is the Lead Portfolio Manager responsible for WAM Leaders.
Expertise