Banks: The ultimate market chameleon
---
Australia has had a multi-decade love affair with credit, where we've gone from households being quite under-leveraged because we had financial regulation and credit rationing, to a 'go for your lives' scenario. It turns out when you let people borrow as much as they want, they borrow a lot. So now, you've got Australian households as some of the most indebted in the world. How do we get this to settle down? I sat down with Kate Howitt, Portfolio Manager for the Fidelity Australian Opportunities Fund to get her views on the Australian market and the impact on Australia's banks going forward. 
Further insights
The video above forms part of an Australian equity series where I sat down with Kate Howitt and James Abela to discuss a variety of issues currently at play in domestic markets. To watch the remaining sessions, please visit our website 
---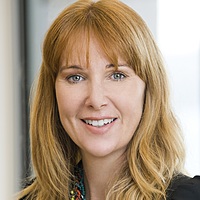 Managing Director Australia
Fidelity International
Alva was appointed as Managing Director of Fidelity International's Australian business in 2016. Alva is accountable for ensuring that Fidelity's global investment strategies deliver the best outcome possible for Australian clients.
Expertise