Base Metals Outlook - Is the Worst Behind Us?
---
I had the opportunity for a Bloomberg TV interview to discuss my thoughts with respect to the base metals sector, as well as the prospects for the bigger miners. When we look at the various metals - copper, zinc and nickel - the outlook is quite divergent. Zinc has performed strongly and has risen by almost 40% so far from its January low, accompanied by a two-thirds fall in LME inventories over the past few years, so the much-anticipated supply-side crunch is drawing near. With respect to copper and nickel, the outlook is more modest. Recently we've seen an improvement with respect to China's imports for both - with the May monthly figures looking quite solid. However there's unlikely to be a significant price recovery during the course of this year. Iron ore too is likely to move sideways at best. My personal view is that there's better value and upside elsewhere in the market away from BHP and RIO and among the smaller independent players, with exposure to better-performing commodities - like gold, zinc, graphite and lithium. (VIEW LINK)
---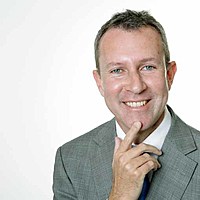 Founding Director
MineLife
Gavin has been a senior resources analyst following the mining and energy sectors for the past 25 years, working with Intersuisse and Fat Prophets. He is also the Executive Director, Mining & Metals with Independent Investment Research (IIR).
Expertise