Complexity Premia on How to Trade RBA QE
---
The very special Quantitative Easing (QE) episode from our top-rating Complexity Premia podcast is now live---go and listen at Apple or Podbean below. 
In this episode we will discuss: 
whether the housing market is recovering; 
when the RBA will cut rates; 
what the banks will pass through; 
if and when RBA Quantitative Easing (QE) comes; 
the asset-class impacts; 
the search for yield dynamic; and 
much more…
We want to thank the thousands of Complexity Premia listeners that have helped the podcast rank at various times in the Top 5 Australian investments podcasts, which is pretty astonishing given how wonkish some of our content can be...This particular episode should be easier on the ears :) 
---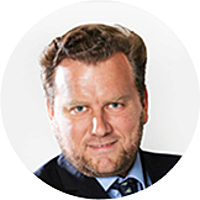 Portfolio Manager & Chief Investment Officer
Coolabah Capital
Chris co-founded Coolabah in 2011, which today runs over $8 billion with a team of 26 executives focussed on generating credit alpha from mispricings across fixed-income markets. In 2019, Chris was selected as one of FE fundinfo's Top 10 "Alpha...