Effective Ethical Investment with Peter Singer | Nucleus Investment Insights
---
Ever thought about if your investments are as ethical as they could be? In this week's podcast interviewed one of the world's most renowned ethicists, Peter Singer to talk about all things ethical investing. 
 Topics ranged everywhere from the ethics of investing in China, to Jeff Bezos' $100 million dollar charity donation, to the varying forms of ethical investments and Peter's opinion on each. 
If this episode sounds of interest to you, take a look at the episode below or in podcast form here (links are featured at the bottom right of the player if you wish to listen on your preferred platform)

........
The information on this blog contains general information and does not take into account your personal objectives, financial situation or needs. Past performance is not an indication of future performance. Damien Klassen is an authorised representative of Nucleus Wealth Management, a Corporate Authorised Representative of Nucleus Advice Pty Ltd - AFSL 515796.
---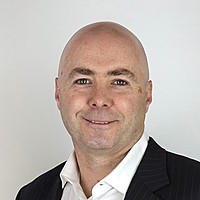 Head of Investment
Nucleus Wealth
Damien runs asset allocation and global stock portfolios for Nucleus Super, Nucleus Ethical and Nucleus Wealth. His 25 year+ career includes Global Quant at Schroders, Strategy at Wilson HTM & co-founder of Aegis.
Expertise