Four stocks to play a stronger Aussie
---
With the Australian dollar picking up, we asked a contributor panel for their views on which sectors to avoid, and which sectors could benefit. Today they go on to share four stocks they think offer a good risk-adjusted exposure to a rising AUD. Read on for responses from Chris Stott, Wilson Asset Management; Sam Berridge, Perennial Value; and Guy Carson, Tamim Asset Management. 
Premier Investments an obvious beneficiary from rising AUD
Chris Stott, Wilson Asset Management 
With iconic apparel brands including Portmans, Just Jeans and successful pajama label Peter Alexander, retailer Premier Investments (ASX: PMV) is an obvious beneficiary of the rising Australian dollar. A stronger dollar could provide a tailwind for the company and potentially lead to an expansion of its margins over the next two to three years. 
With a management team consisting of some of the best retailers in the country, Premier also offers exposure to Smiggle, one of the fastest growing retail concepts in Australia and globally. In the first half of FY2017, worldwide Smiggle store sales were up 26.4% and Premier has a multi-year, store roll-out planned. The company has the ability to further expand its geographic footprint and could conceivably announce plans to enter new markets over the coming period.  
2 small cap tech stocks leveraged to the Aussie 
Guy Carson, Tamim Asset Management 
Information Technology is the fastest growing sector on the global stage. In Australia, however, it represents less than 2% of our market. As a result, its products are sourced from offshore. A rising Australian dollar makes these products more affordable for Australian businesses and could lead to an increase in volumes. Two companies to benefit from this activity would be Data #3 and Dicker Data. Both companies have distribution businesses whilst Data #3 has an additional services division that leverages off its relationships and the products it distributes. Dicker Data has recently followed in Data #3 footsteps with the exciting announcement that it will partner with Japanese company Hitachi Data Systems. 
Both Data #3 and Dicker Data trade on reasonable multiples, pay good dividends, are currently experiencing strong earnings growth and operate in an industry with structural tailwinds. As a result, they are currently two of our core holdings. 
A well positioned medical device importer 
Sam Berridge, Perennial Value    
LifeHealthCare (LHC) imports high-end surgical consumables and medical devices. Demand for LHC products is being driven by an ageing population, and a steady stream of new technologies being introduced to the market. A substantial proportion of LHC product is sourced from the US, thus a higher AUD:USD would assist their gross margins if this move was sustained for a reasonable period.* 
Winners and losers from a strong Aussie dollar 
If you missed it yesterday, our panelists discussed which sectors to avoid, and which could benefit, if the strength in the Aussie continues: (VIEW LINK)    
* Disclaimer for Perennial Value: Issued by: The Investment Manager, Perennial Value Management Limited, ABN 22 090 879 904, AFSL: 247293. Responsible Entity: Perennial Investment Management Limited ABN 13 108 747 637, AFSL: 275101.This website is provided for information purposes only. Accordingly, reliance should not be placed on this information as the basis for making an investment, financial or other decision. This information does not take into account your investment objectives, particular needs or financial situation. While every effort has been made to ensure the information in this website is accurate; its accuracy, reliability or completeness is not guaranteed. Past performance is not a reliable indicator of future performance. Gross performance does not include any applicable management fees or expenses. Net performance is based on redemption price for the period and assumes that all distributions are reinvested. Fees indicated reflect the maximum applicable. Contractual arrangements, including any applicable management fee, may be negotiated with certain large investors. Investments in the Trusts must be accompanied by an application form. The current relevant product disclosure statements, Additional Information Booklet and application forms can be found on this website. Use of the information on this website is governed by Australian law and is subject to the terms of use.
---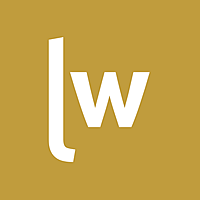 Livewire Exclusive brings you exclusive content from a wide range of leading fund managers and investment professionals.
Expertise