Winners and losers from a strong Aussie dollar
---
While consensus had a strong case for the Australian dollar to fall in 2017, it has climbed 10% so far this year, and almost touched 80c.  With the market wrong-footed on this key issue, Livewire asked a panel of contributors what a strong Australian dollar means for investors.
In a survey we ran back in January, Chris Stott of Wilson Asset Management was one of a very few calling the currency up this year. And in today's collection, he lists two retailers that stand to benefit, and four stocks that would suffer from the higher dollar. Sam Berridge from Perennial Value and Guy Carson from TAMIM Asset Management likewise highlight retail as a beneficiary, and list several more winners and losers from a strong Aussie dollar.  
Four areas that would benefit 
Sam Berridge, Perennial Value 
Beneficiaries of a higher AUD include businesses that are consumers of US dollar denominated goods and services, or beneficiaries of an increased desire for foreign goods and services by Australian consumers. An example of the former might be retailers or certain health care providers, and the latter would be airlines and travel service providers. 
Sectors that suffer from a higher AUD include all exporters, i.e. mining and oil and gas companies and most manufacturers. So care should be taken when assessing companies in those sectors, particularly if margins were already thin prior to an adverse currency move. 
Distribution businesses could feel a positive impact 
Guy Carson, TAMIM Asset Management 
When we buy shares in a business, it is not for the benefits they might receive from a moving currency; it is for the assets of the company and their ability to grow their earnings regardless of what the currency might do. Hence, we watch the currency and the drivers behind it but ultimately we don't let it dictate our investment decisions.
Importers will benefit from a higher dollar. The most obvious beneficiaries of a higher dollar in the past have been the retailers. However, with the imminent arrival of Amazon we would suggest that any current benefit would be short lived.
One area that could see a positive impact is distribution businesses particularly in areas such as IT that have structural tailwinds. Whilst there is no direct benefit to these companies from a rising currency, we may see increased volumes as offshore products become more affordable for local businesses. 
Exporters will suffer as potentially tourism will. The main listed exporters are the miners and whilst a higher dollar should theoretically be negative for them, we need to remember that one of the key drivers of the AUD is commodity prices.  
Two stocks to benefit, and four that would suffer 
Chris Stott, Wilson Asset Management 
As part of our investment approach, currency is one consideration among many factors, including the quality of the management, industry position and earnings per share, which we assess when evaluating a company as an investment proposition. 
With most of their inventory imported from overseas, retailers, particularly apparel retailers, are among the beneficiaries of a strengthening Aussie dollar. While in most cases these businesses hedge against currency fluctuations, the share market will factor in future upsides of changes in the currency rate.
For example, Premier Investments (ASX: PMV) and The Reject Shop (ASX: TRS) are companies where unhedged earnings are highly sensitive to currency movements. 
Conversely, the strengthening Australian dollar has created a headwind for companies with earnings exposed to the softening US dollar. Four companies in this category include: 
Brambles (ASX: BXB)
Aristocrat Leisure (ASX: ALL)
Ansell (ASX: ANN)
James Hardie Industries (ASX: JHX) 
Given the Greenback's strength up until recently, companies leveraged to the US currency had experienced strong share price gains over the last financial year. Over the period, the US dollar trade provided investors with positive performance.     
---

Follow Livewire Exclusive's wires
---
---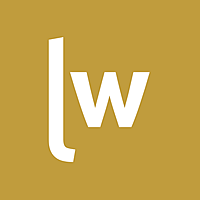 Livewire Exclusive brings you exclusive content from a wide range of leading fund managers and investment professionals.
Expertise