Fresh ideas and new opportunities
---
Reporting season has just concluded and we've lined up two of the best-read managers in Australia to get their take on the health of Australian corporates. Chris Prunty from QVG Capital argues that we've just witnessed 'the best reporting season in years' and with that comes a raft of new ideas in some unlikely sectors.
Chris Stott from Wilson Asset Management says the improving economic backdrop has finally encouraged CEOs to start reinvesting back into their businesses. He also says there's signs that high PE stocks could be at the start of a multi year 'de-rating'.
Tune in for a candid assessment on the health of Australia's listed companies and the new opportunities that have been uncovered.
"It was the cyclicals that delivered the positive surprises."
Key themes
Companies reinvesting due to confidence in the economy, should be good over the long term. However, cost pressures were flagged as a potential headwind, South32 was a case in point.
For the first time in many years there were plenty of stocks that delivered positive surprises. The early 'jitters' of February were rapidly forgotten and momentum built quite rapidly.
Prunty calls out domestic cyclicals at the real story from reporting. He says it was all about old world media, mining services and retailers.
Stott says that high PE stocks came back into fashion, however, he believes the medium term outlook is not so attractive for the high flyers
More insights
Buy Hold Sell: 5 small-cap retailers
---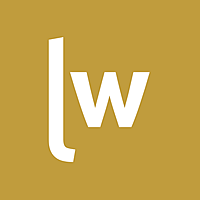 Livewire Exclusive brings you exclusive content from a wide range of leading fund managers and investment professionals.
Expertise