Growth at a reasonable yield
---
John D. Rockefeller once said: "Do you know the only thing that gives me pleasure? It's seeing my dividends coming in". Mr Rockefeller was perhaps a little too fond of his dividends, but they are an important component of total equity returns, particularly in a high-dividend-paying market such as Australia's where dividend imputation provides an additional benefit to most investors.
A recent wire by Investors Mutual Ltd disaggregates total equity returns and makes the case for why dividends are more important than many people realize. 
Approximately half of the return from the Australian share market has come from dividends, particularly over the last 20 years. It is usually preferable to buy stocks with good yield (not necessarily the highest yield) that also have the capacity to grow the dividend over time.
They are the so-called GARY (Growth At a Reasonable Yield) stocks. The quality of a company's business model, earnings and cash flows will ultimately determine its capacity to maintain and grow dividends.
Deutsche's Australian Equity Strategy team recently ran their GARY screen, which sums a company's grossed-up dividend yield with its 2-year dividend per share (DPS) compound annual growth rate (CAGR) using consensus forecasts.
While the banks and Telstra have high fully-franked dividend yields, their outlooks for dividend growth are subdued. AGL and the infrastructure stocks look better on the GARY metric, but keep in mind that all of them are sensitive to rising bond yields.
Disclaimer
This article is prepared by Mason Stevens Limited (Mason Stevens) ABN 91 141 447 207 AFSL 351578 and is general advice only and does not take into consideration yours or your client's personal objectives, financial circumstances or needs and should not be relied upon as personal advice. You should consider this information, along with all of your other investments and strategies when assessing the appropriateness of the information to your individual circumstances. Securities, by nature, rise and fall and as a result investing in securities including derivatives involve risk. Past performance is not a reliable indicator of future performance and may not be achieved in the future. Mason Stevens and its associates and their respective directors and other staff each declare that they may hold interests in securities and/or earn fees or other benefits from transactions arising as a result of information contained in this article.
Mason Stevens ensures that the information provided is accurate and complete but does not warrant its accuracy or reliability. Opinions and or information may change without notice and Mason Stevens is not obliged to update you if the information changes. Mason Stevens and its associated companies, authorised representatives, agents and employees exclude to the full extent by law, liability of whatever kind, including negligence, contract, fiduciary duties or otherwise, to investors or anyone else in respect of any loss or damage, including indirect or consequential loss or damage, foreseeable or not, arising from or in connection with this information.
---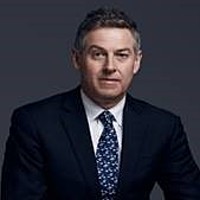 Head of Equities
Mason Stevens
Responsible for identifying domestic and international equity investment opportunities. 25 years of financial markets experience as an equity strategist, economist, analyst, portfolio manager and consultant.
Expertise