Here's 7 gems you missed over the holiday break
---
Don't feel guilty about having a holiday. We genuinely hope you had an absolute cracker. But I hope it's not immodest to point out that while you were kicking back, Livewire was humming.

Here's your chance to catch up.
In this wire, I present highlights among the best-performing Livewire content over the festive season, including:
The standout wires from the 2022 Outlook series
The hits from Season 2 of Matthew Kidman's Success and More Interesting Stuff podcast
What high US inflation means for Australia 
What got you talking: The holiday's noisiest (most commented upon) wire
Lessons from the coal face: Our best-performing contributor wires assessing the year ahead
What you're up to: Where Livewire readers are investing in 2022
Livewire's inaugural Guilty Pleasure Award (not really, but you'll see what I mean)
So pour the beverage of your choice (but pluck out that cocktail umbrella — this is serious) and get out your thinking cap — wherever you put it.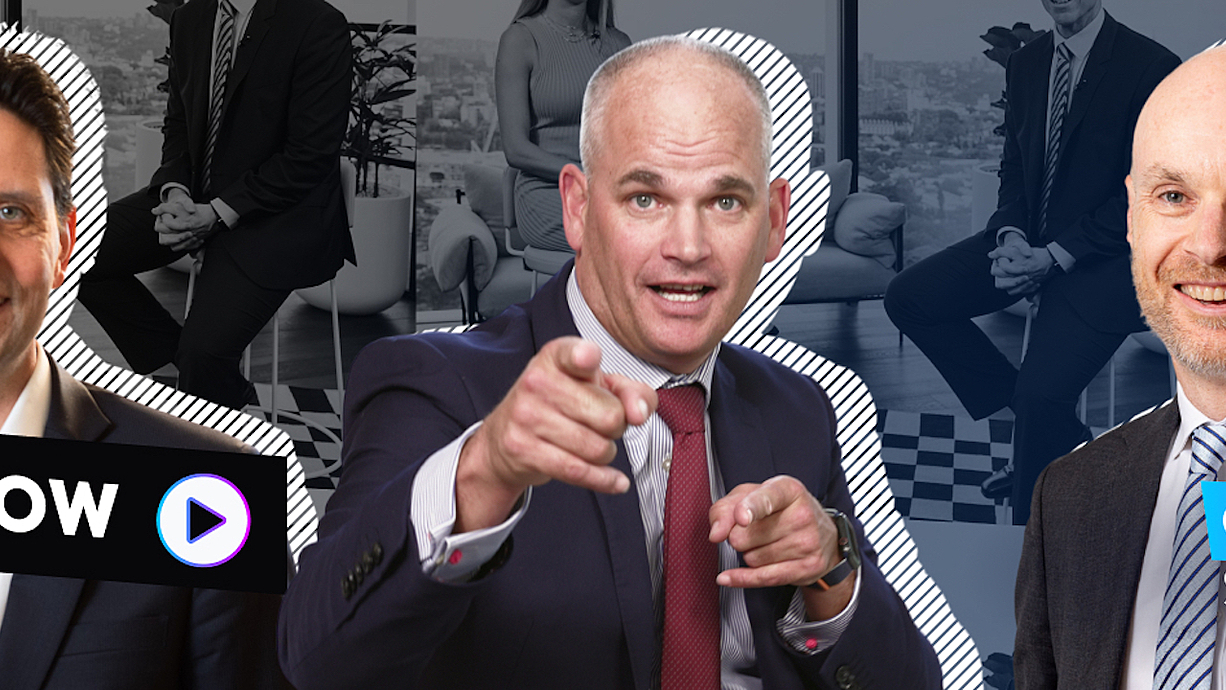 The 2022 Outlook Series didn't miss a beat while you were loafing in Byron/skiing in Aspen/wrestling a leaky wading pool in the sultry suburbs/self-isolating with that virus.

Every year we talk to fund managers to get their best ideas for the year ahead — and every year it's a big hit.

Sure enough, Ally Selby and Matthew Kidman got a huge amount of attention for The #1 stock picks for 2022, their video interviews with 18 Melbourne and Sydney fund managers.
As always, Matthew weighs in with his own suggestion as principal of his own fund, Centennial Asset Management.
"A quick look at previous year's picks shows our fundies' favourite stocks reward close attention," Ally and Matthew write.
"In 2021, our 10 fundies' picks delivered a total return of 45.14% (when viewed as an equal-weighted portfolio), beating the S&P/ASX All Ordinaries and MSCI World Index's returns of 10.93% and 18.43% respectively year to date."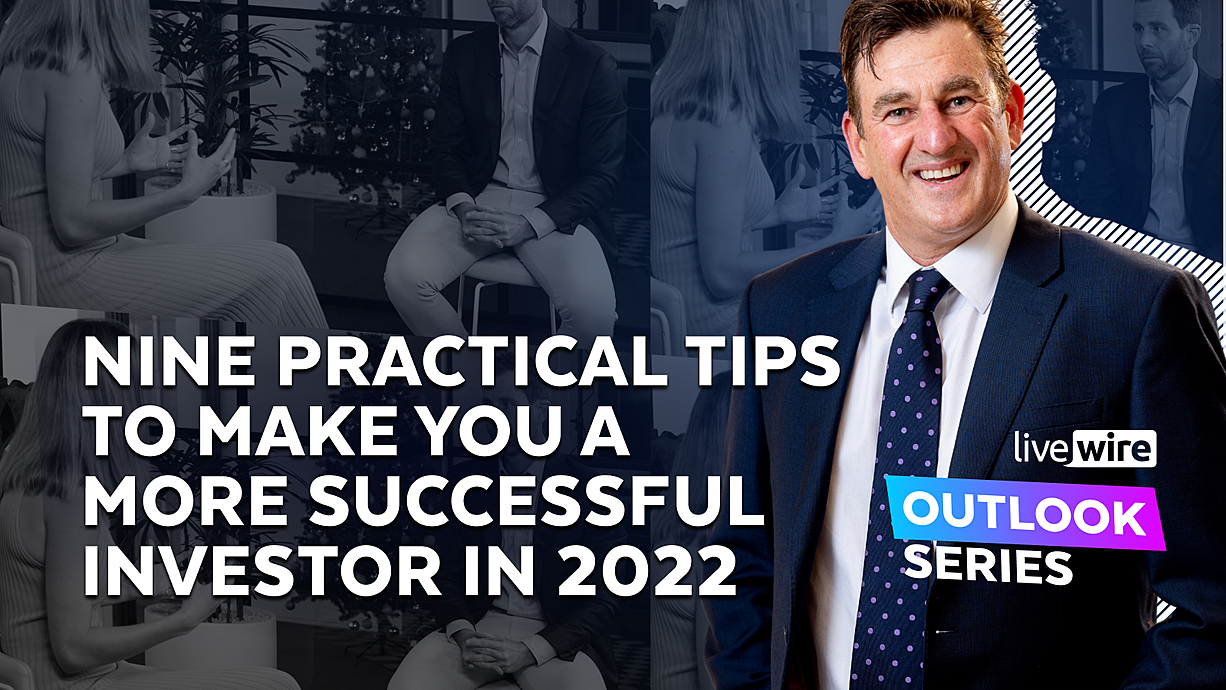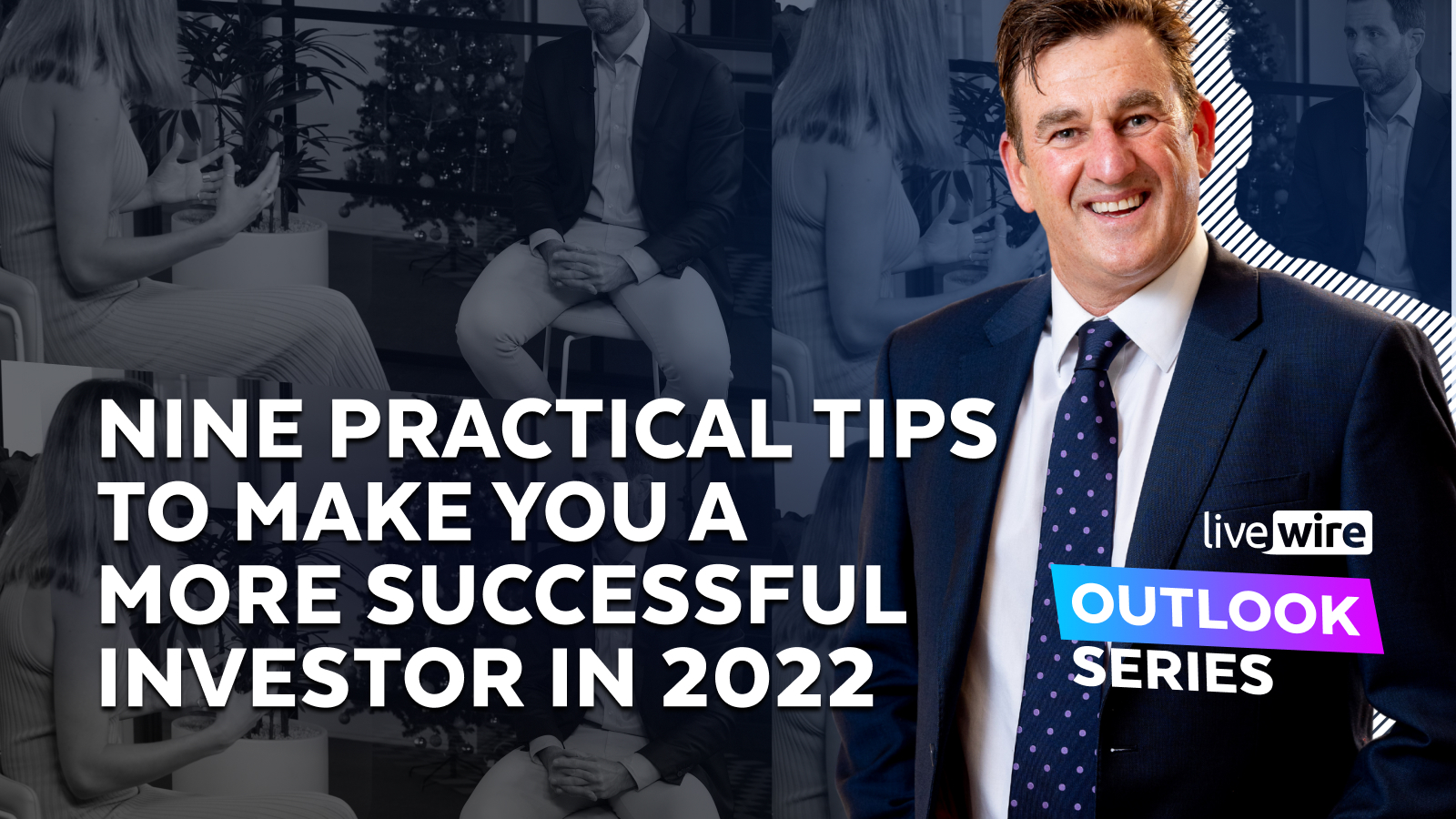 Also, in keeping with our mission of helping you make more successful investing decisions, we asked 9 fundies to share the one practical tip that will give you an edge in 2022, conjuring sage words on how to "Remove emotion'' "be cautious", "be nimble" and much else besides.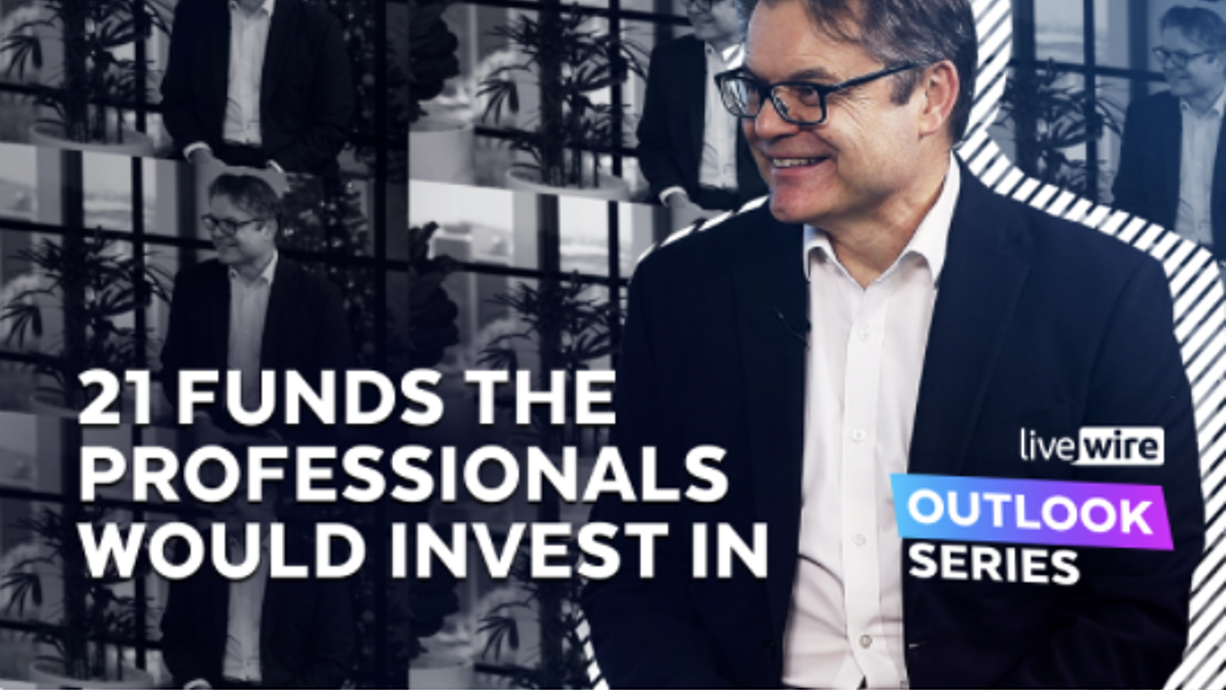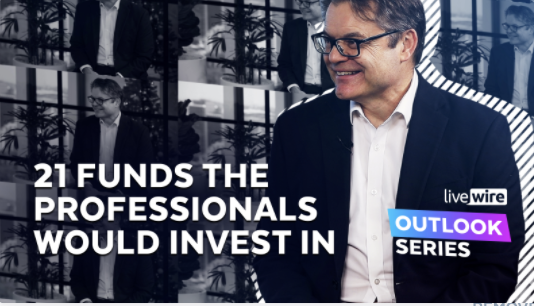 Another favourite with readers was asking our 18 experts in Sydney and Melbourne, who would they trust their money too, other than themselves! The question, which necessarily invited our guest to nominate rivals, was answered with much thought, some nervous laughter, great spirit, and 21 very useful suggestions. 

For more of the 2022 Outlook Series, click here.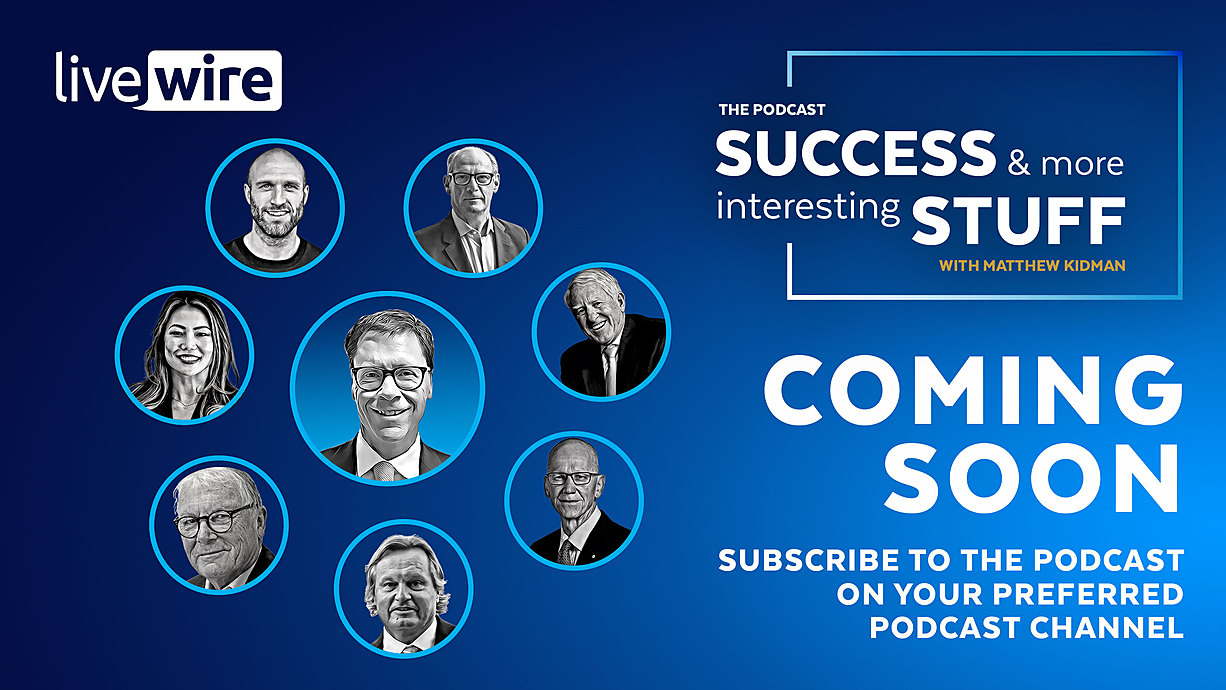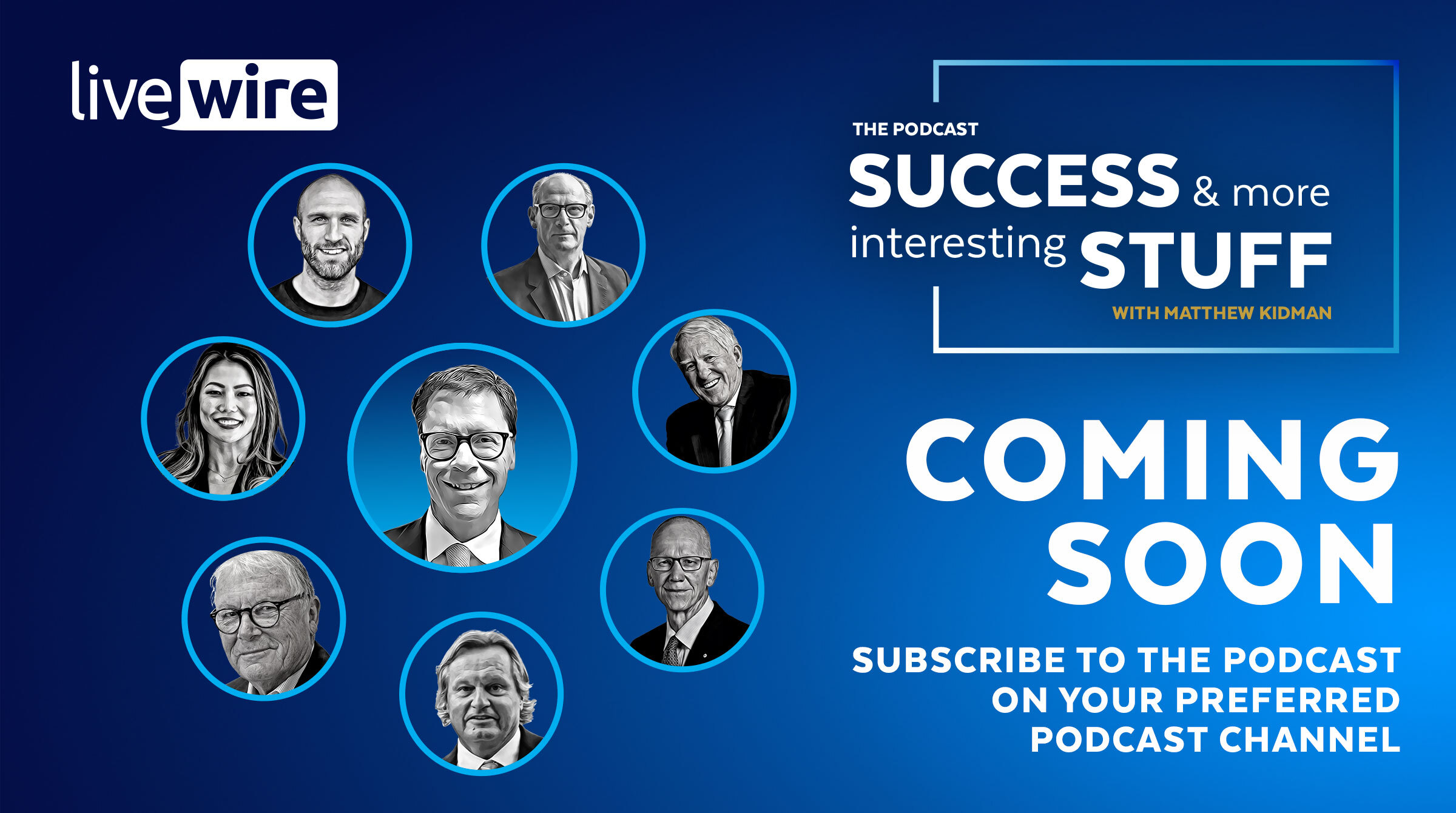 As the above indicates, Livewire couldn't wait to get behind the second season of Matthew Kidman's popular podcast series, with its constellation of investing superstars, including:

Geoff Wilson: Wilson Asset Management
Rob Millner: Washington H Soul Pattinson
John McBain: Founder Virtus IVF
Dr Sam Hupert: Pro Medicus
Chris Judd: Chris Judd Invest
Jun Bei Liu: Tribeca 
Peter Morgan: Master of the Market  
Among the many highlights is Rob Millner's simple rule for investing success, Matthew's interview with the legendary Washington H Soul Pattinson chairman.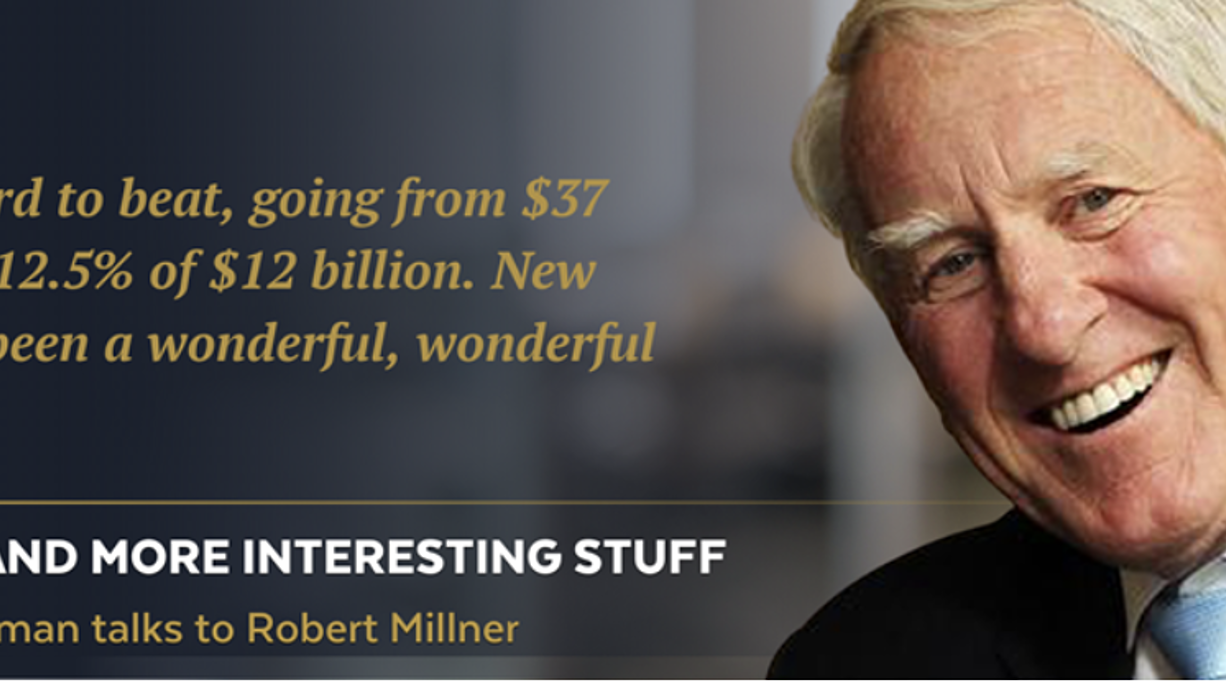 As Matthew mentions, Washington H Soul Pattinson is the closest investment vehicle that Australia has to Warren Buffett's Berkshire Hathaway. 
And, like Berkshire Hathaway, Soul Patts has been an outstanding success. Rob Millner is only the fourth Millner to run the company over 100 years and to date he has managed to multiply the share price 11 times and increase the dividend every year. 
In this episode, Rob describes what it was like to take on great responsibility as a young man. He also shares his simple rule for buying cheap stocks and explains why so many investors fail to follow it.

With three generations of his family leading the company before him, Rob still feels great responsibility.
"I've always had it at the back of my mind that I don't want to be the one that blows the place up," he says.
He needn't have worried.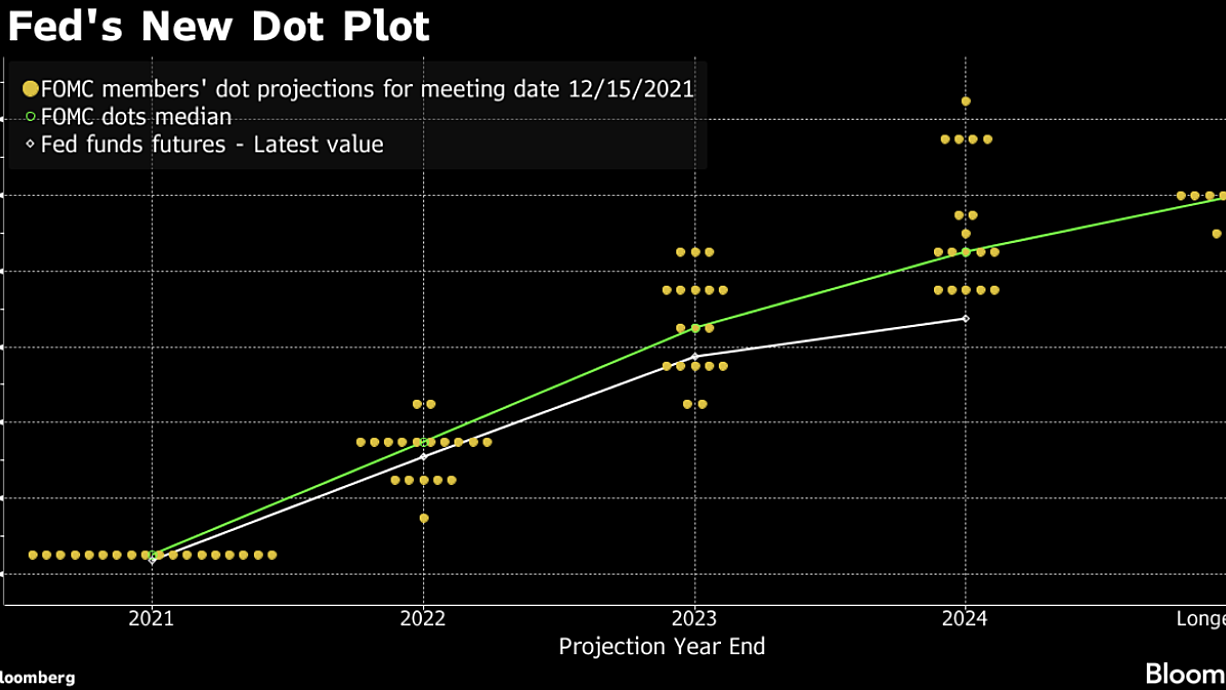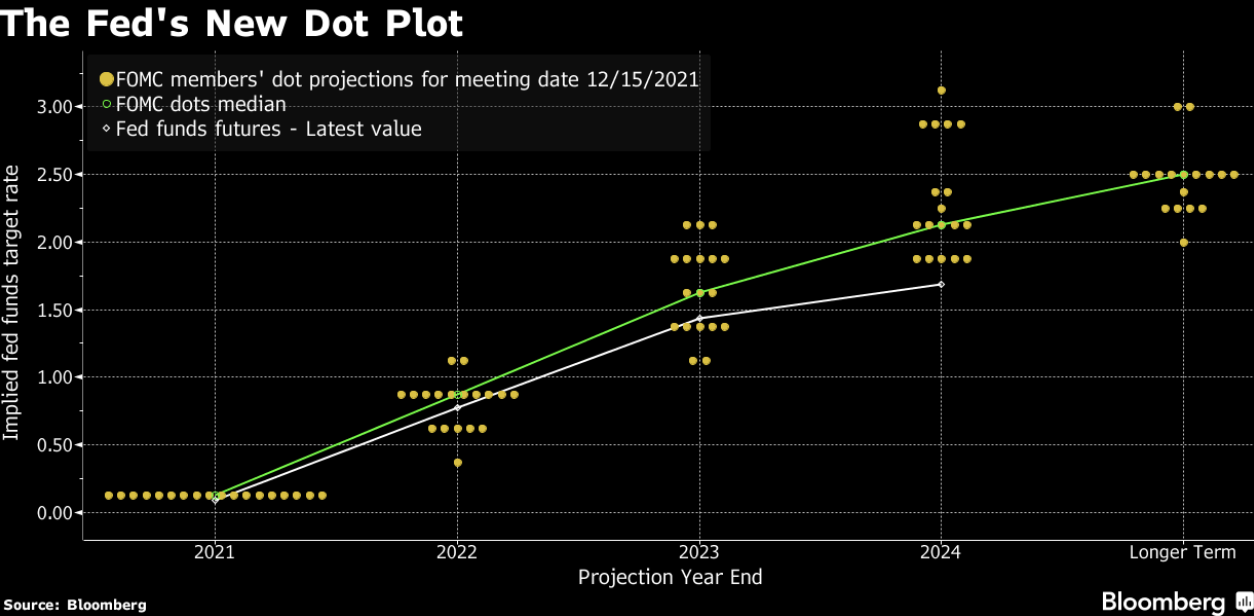 As news of high inflation figures from the US continued to bother the market, Livewire's Glenn Freeman spoke to AMP chief economist Shane Oliver and Marcus Today portfolio manager Henry Jennings to gauge the ramifications for Australian investors.
In Glenn's article, Tech stocks and ETFs out, Mining stocks in as US inflation hits a new high, Oliver and Jennings agree inflation has not been as marked here as in the US.
"Our inflation figure is nowhere near as high as in the US, but the RBA is definitely going to have to raise rates," Jennings says. "It's just a question for us — as in the US — of how quickly rates are pushed higher.
"We know the RBA's going to move but it's not going to be the end of the world for our market, just some adjustments and rotation."
Higher interest rates might dampen the mood but Oliver is not worried.
"If we're coming into a world of higher interest rates, it's going to be a bit of a constraint," he says. "It looks like the music might be changing and it's likely to be a big constraint on house prices.
Macro
Tech stocks and ETFs out, Mining stocks in as US inflation hits a new high
In a noisy season, the noisiest Livewire contribution — measured not in decibels but by the number of your comments — was 8 of the best stocks to buy in a sell-off.
Ally Selby and Matthew Kidman got out the video camera and asked some of the nation's top fund managers to daydream about what they would buy if markets dip.
"With US banks already expecting the Federal Reserve to announce four interest rate hikes in a bid to stymie inflation in 2022, investors would be wise to brace for increased volatility over the months ahead," Ally and Matthew write.


"While markets around the world have skyrocketed from the lows of the COVID crash, so too has global debt - now at a staggering US$296 trillion according to The Institute of International Finance (or 353% of GDP), US$36 trillion higher than levels seen prior to the pandemic.
And with US banks already expecting the Federal Reserve to announce four interest rate hikes in a bid to stymie inflation in 2022, investors would be wise to brace for increased volatility over the months ahead."
Xero, Docusign, and REA Group were the chosen potential bargains nominated for when the dip becomes a correction: Can you guess the others?


Livewire's host of expert contributors published some great items over the break.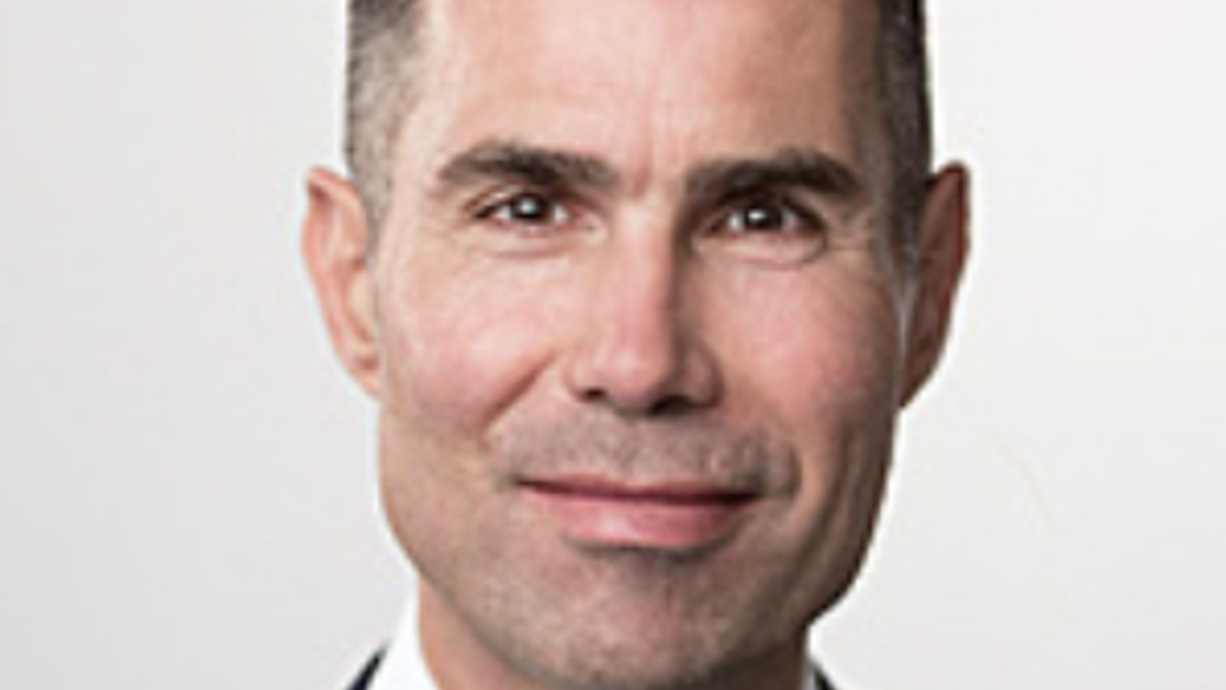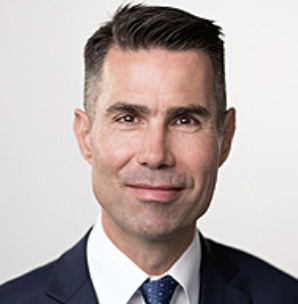 In his article Why you can be cautious on markets and 100% invested, Aoris Investment MD and CIO Stephen Arnold debunks market timing strategies and suggests an alternative approach, recalling a blunder he made a few years ago.
"I recall telling clients in January of 2013 that markets are fully priced and to expect a zero return from the index in the coming year (the S&P500 put on 30% that year!)," he writes.
"I've learnt a few things since then. Today I have no view, positive or negative, on the value or the direction of the equity market in totality. Nor do I believe it's necessary to have one as an equity manager."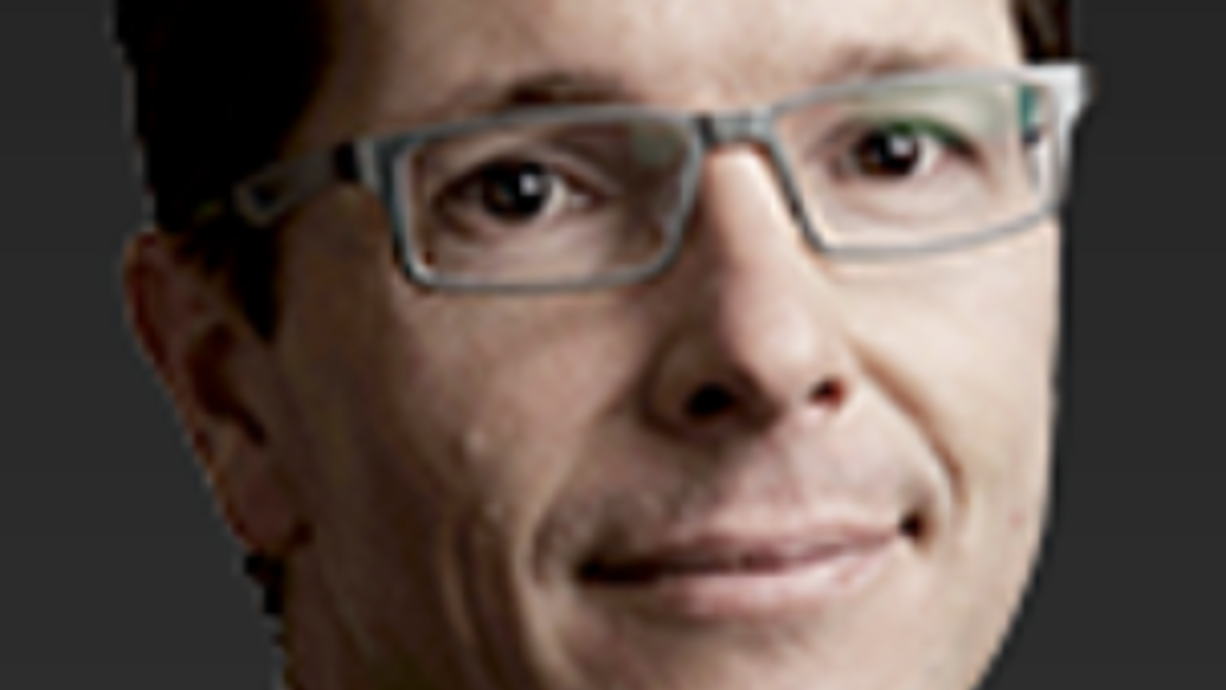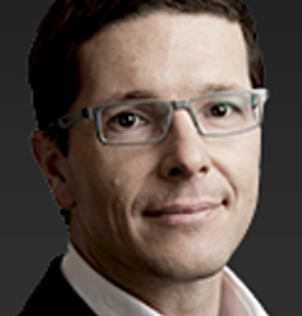 Roger Montgomery, CIO of Montgomery Investment Management, explains why he is optimistic about equities in his article Why I think 2022 will be a very good year for investors.
"Looking ahead, I think markets will continue to reward investors, particularly those who invest in quality businesses," Roger writes. He gives a primer on disinflation — price increases are decelerating — and why that is good for equities.
He says so many people are already for or against the idea of a correction due to COVID or inflation that neither can be considered true black swans. Expect any surprise to come from elsewhere. That said, "following the virus, I believe, is more imperative than following inflation", Roger writes.
Equities
Why you can be cautious on markets and 100% invested
Equities
Why I think 2022 will be a very good year for investors
Ally Selby sifts through the over 4000 answers to the 2022 Outlook Series Survey to gauge Where Livewire readers are investing in 2022. 
"Gone are the days of feeling cautiously optimistic about markets," Ally writes. "Now it seems cautiously pessimistic is the new black, with more than 30% of our respondents feeling bearish on markets, and believing now is a good time to reduce their exposure to equities.
"Just 17.8% are feeling bullish about equities right now, or just short of one in five people."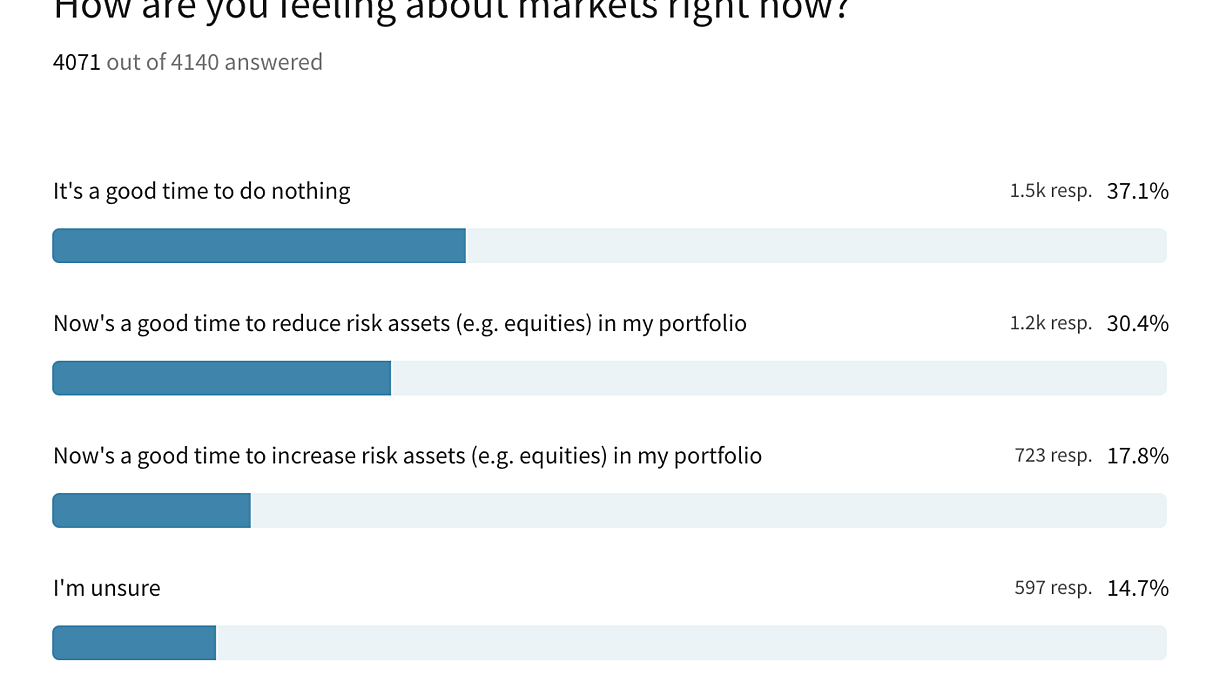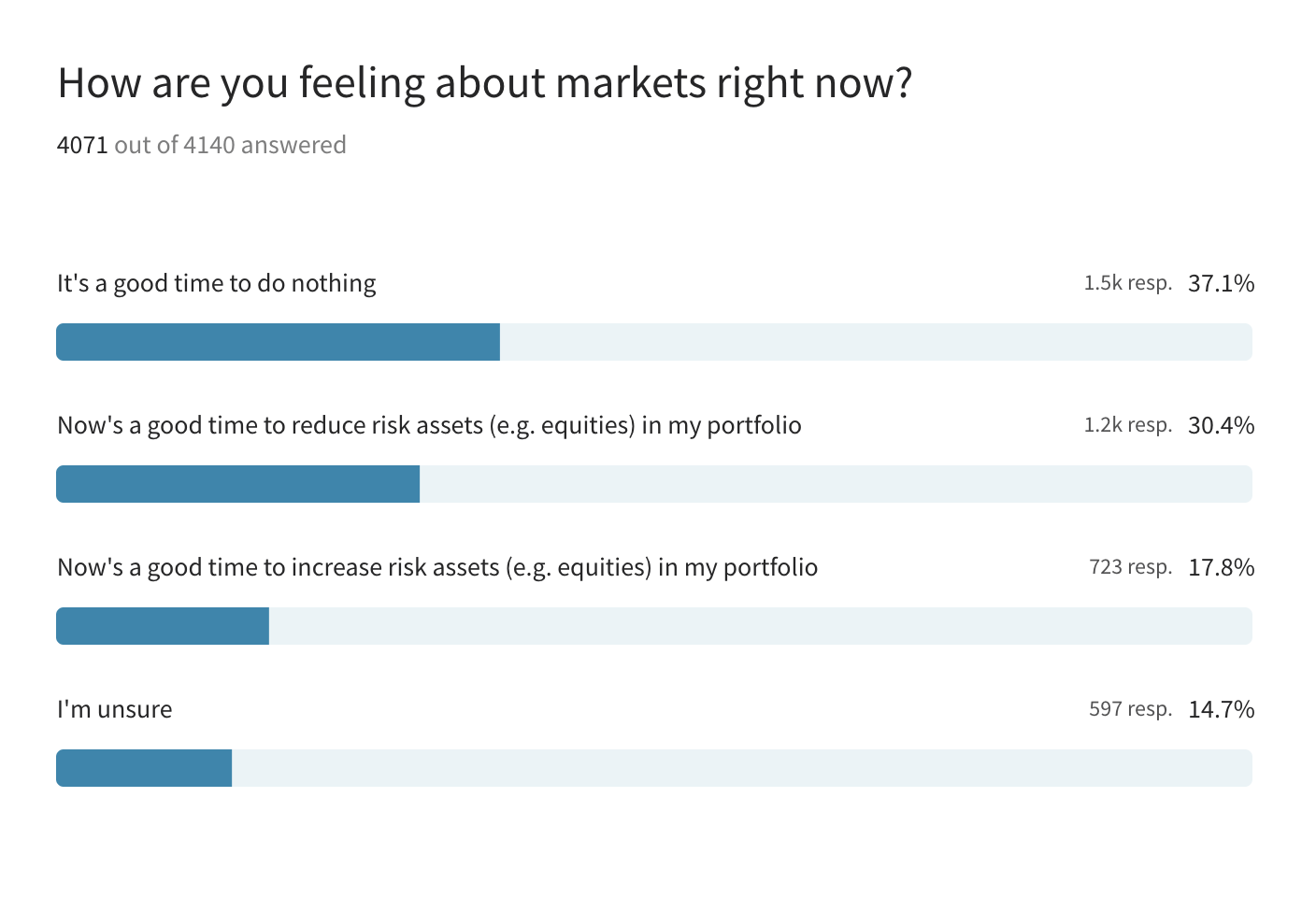 We also surveyed readers for their stock ideas for the year ahead, and Patrick Poke reports on your views of the whales here: The 10 most-tipped large caps for 2022.
"The average market cap of the 10 companies is $72 billion at the time of writing," Patrick writes. "This is up from $63 billion last year."
Ally Selby tackles the minnows here: The 10 top-tipped small caps for 2022.
"The top-tipped stock received only 1.13% of your votes, with hundreds of small caps receiving just one or two votes from readers," Ally writes.
"Most of the stocks you picked this year are tech or resources/materials companies."
Equities
The 10 most-tipped large caps for 2022
Equities
The 10 top-tipped small caps for 2022
The Germans have a word for everything, and their word for delighting in the misfortunes of others is schadenfreude.
There's a bit of it going around at Livewire. In particular, it seems our readers get a kick out of seeing fund managers own up to their biggest blunders.
Ally Selby and Matthew Kidman get them talking in a cluster of video interviews posted here: Ouch! 9 painful calls from 2021.
Patrick Poke's video interview with Marcus Today founder Marcus Padley — Padley: "The big one is coming" — was another big hit.


In their wide-ranging conversation, Marcus explained why he's watching the market closely and filtering out daily chatter about inflation or interest rates.
"At some point, the sentiment legs are going to get taken out of the stock market again," he says. "That moment is not a disaster, it's a moment of fabulous opportunity to get out and buy stocks lower down and save yourself 10 years of investment returns."
---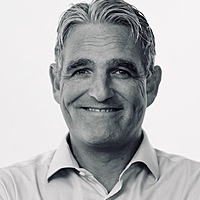 Content Director
Livewire Markets
Matt Buchanan is a former Head of Content at Livewire Markets. Matt is an avid investor and a big fan of the Livewire community, which he first joined in 2017.
Expertise