Housing bust may be quickly over
---
Today I write that if the RBA cuts the cash rate by 50bps or more, the housing bust will be over very quickly. We were by far the most accurate house price forecasters between 2012 and 2017 and the first mainstream analysts to call the end of the boom and a 10% peak-to-trough fall in early 2017. Now I am happy to declare the bust over if the RBA goes ahead with this silly move when fiscal policy, which is sensationally in surplus on all budget measures (as we again predicted well ahead of any analysts), is better placed to provide the economy with stimulus and allow the RBA to preserve its increasingly scarce monetary policy ammunition (click on that link to read the column or AFR subs can click here). This week I also reference how the massive decline in risk-free rates have powered the performance long-duration bonds (one insto-only portfolio that we run for a super fund has returned 9.14% over the year to March 2019 pre-fees compared to the Composite Bond Index's 7.20%), relative to low duration (or floating-rate) assets, noting that the search for yield dynamics are likely to intensify given record-low risk-free rates and, in the case of the ASX hybrid market, the apparently high probability the Senate will block the ALP's franking policy (as both Clive Palmer and the Centre Alliance, whom I interview in this column, have staunchly committed to do)...Excerpt below:
This column was the first to flag a radical reduction in bank funding costs and predict that banks would start unilaterally lowering home loan rates, doing some of the heavy lifting for the RBA. We "faded" the blow-out in these funding costs in 2018 by buying exceptionally cheap assets linked to them.
The bank bill swap rate (BBSW), which proxies the major banks' short-term borrowing costs, and longer-term major bank credit spreads, have both compressed sharply since 2018. The previously dislocated "secured" cost of borrowing, as represented by the rate at which banks can "repo" assets with the RBA, which is another form of short-term borrowing, has also normalised.
Finally, there has been a dramatic decline in long-term risk-free rates, as illustrated by the astonishing 1.14 percentage point drop in Australia's 10 year government yield to 1.79 per cent since its February 2018 peak (it recently hit an all-time low).
This has two crucial consequences. First, as we forecast (and some folks tried to dismiss at the time), banks have started cutting interest rates "out-of-cycle". NAB, CBA, Westpac, Bank of Queensland, Bendigo and Adelaide Bank, Macquarie and ME have all slashed fixed-rate home loan costs by substantial margins.
Canstar analyst Steve Mickenbecker says "with the significant fall in wholesale funding costs since the start of 2019, lenders have had the opportunity to invest the fattening margin in acquiring new business".
A second ramification is that the RBA should be able to bank on close to full pass-through of its own target cash rate changes, especially considering the contemporary political constraints on gouging...
---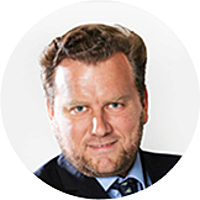 Portfolio Manager & Chief Investment Officer
Coolabah Capital
Chris co-founded Coolabah in 2011, which today runs $7 billion with a team of 33 executives focussed on generating credit alpha from mispricings across fixed-income markets. In 2019, Chris was selected as one of FE fundinfo's Top 10 "Alpha...