How to pick a cracking small cap
---
With around 8,000 small caps to choose from around the globe, narrowing down that universe is a key part of successfully investing in this area. Edward Rosenfeld, Portfolio Manager at the Lazard Global Small Cap Fund, says there are four essential elements that they consider when assessing a potential investment. While all four are important for success, Rosenfeld identifies two that stand out from the rest. "Great businesses and great managers; those are the two best places to start." In the short video below, Rosenfeld shares all four ingredients they're looking for in an outstanding small cap.
"Understanding the businesses well and understanding the way management think; those are really the sine qua nons of this investment philosophy." 
The Checklist
A great business should have barriers to entry; it must be able to earn returns above its cost of capital for an extended period.
Is priced at a discount.
Has high-quality management; if a business is producing returns, you don't want an irresponsible manager wasting the cash it generates.
Has a catalyst; you need to see something that will bring the market's attention to what you're seeing.
To learn more about the Lazard Global Small Cap Fund, visit their website.
---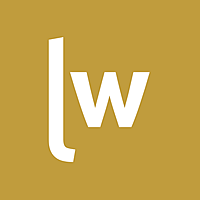 Livewire Exclusive brings you exclusive content from a wide range of leading fund managers and investment professionals.
Expertise