How to survive and prosper in bumpy markets
---
Three of Australia's leading fund managers explain how they are approaching investing at this late stage of the cycle. Our panellists discuss whether we're already in a correction, their number one concern in today's market, and they each share a stock idea from their part of the market.
Hamish Douglass explains why Magellan is more conservative than at any time since '08 – '09.
Philip King

 

makes the case for mining and energy stocks and explains why they've been shorting bond proxies and "tired growth stocks."
Steven Ng explains why interest rates are his number one concern, and how they've positioned the portfolio to prepare for rising rates.
Hamish Douglass does a deep dive into Facebook and the recent Cambridge Analytica scandal. He also discusses why the "weaponizing" of Facebook's platform is a bigger concern than privacy issues.
With two-thirds as many users, but four times the hours-per-user, Phil King reckons 'if you like Facebook, you have to like Tencent'. He also shares his short thesis on a "bubble stock" that he thinks is worth close to zero.
Steven Ng shares an ASX-listed retailer that shares many attributes with Warren Buffett's most famous investment, See's Candies.
Douglass shares two stock ideas, including one that allows investors to co-invest with the world's best private equity firm and Warren Buffett, in one of the biggest industry roll-ups the world has ever seen.
CPD Points Available
Earn 1.75 CPD points by watching all three videos from the Livewire Masters Series. Email team@livewiremarkets once you have completed the videos in order to get your certificate.
---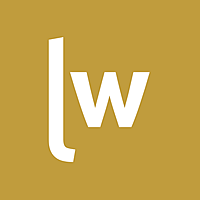 Livewire Exclusive brings you exclusive content from a wide range of leading fund managers and investment professionals.
Expertise