Inside the four 'Super Sectors' of the ASX
---
Welcome to our series reviewing the "super" sectors of the Australian ASX300 excluding the ASX50 stocks. Over the coming weeks, Monique Rooney and I are going to be producing a four-part series that will look at four groups of the market and put them into correlated groups. 
The innovators, 
The cyclicals, 
The financials, and
The defensives     
In part one, we look at 'Innovators'. You can watch the video by clicking below or read a transcript below.
James Abela: Hi. I'm James Abela from Fidelity, and I am the portfolio manager of The Australian Future Leaders Fund.

Managed Fund
Fidelity Future Leaders Fund
Australian Shares
Monique Rooney: Hi, my name's Monique Rooney, and I'm an analyst and assistant portfolio manager at Fidelity.
James Abela: We are going to produce a four part super sector series, which will look at four groups of the market and put them into correlated groups. That'll be the innovators, the cyclicals, the financials, and the defensives, and Part One of this series is focused on innovators. The innovator is really a future leader, which is creating change for the world, for people, and for business. They are typically high return, high sustainability, and high credibility companies. High return in businesses, high ROE, high sustainability, is large opportunities set, credible accounting, and really highly sustainable as a business. Then credible is really trusting management, trusting the accounts, and also that it's very visible as well so you can trust yourself to make judgements about it, and that is really what an innovator is.
Monique Rooney: Broadly speaking, most contemporary leadership occurs in sectors like healthcare, be it biotech, life sciences and pharma, but also technology, hardware equipment, software and services, but also consumer services, and automobiles and components.
James Abela: The opportunities are really size and scope and penetration to innovate and create a new market and go into that market and take market share. The risks as an investor are really, think of it as a beautiful compounder and falling in love with it so it's really blind love is really the risk. You've got valuation risk, competition risk, management complacency risk, and also the fact that there'll be increased capita required as you go through and penetrate the market further as we see more resistance from competitors. That's really the opportunities and the risks that you need to think about when you look at the innovation group.
James Abela: When you think about innovators, you've got to be very careful, make sure that they are actually quality businesses. You need to have persistency, structural growth, and distinguish that from momentum, which is more cyclical, more temporary, and that's one of the key things that you need to do. When you decide it is quality, make sure it is structural, and it is long duration, and there is persistency, and there is high sustainability. That's really the key thing that you need to think about because, if that is incorrectly assessed at the early stage, you won't be looking at the right set of risks when you are an investor in a high quality, high innovation business.
Monique Rooney: Some of the innovation themes that we're seeing is definitely in technology, software as a service, which is relevant for businesses like Altium. But also in healthcare, be it chronic disease treatment, that's relevant for Fisher & Paykel. But also, I think in the consumer service sector are definitely platform aggregators and that includes Domain and REA.
Monique Rooney: I think key trouble zones are definitely inflation so we're seeing that in commodity input prices, in food from a tight labour market, even property cost. But also, competition is increasing. We're seeing a shift from consumer goods away into services, and then we've also seen evaluation de-rating of high PE names, concept stocks and loss making stocks too.
A long term winner in a innovator is companies that are taking market share or growing earnings, beautiful compounders, have free cash flow yields of over 2%, sustainable return profiles, and good industry market structures or high barriers to entry.
James Abela: Some of the examples, there's a lot of them, in the Australian market, are typically consumer tech and healthcare, so Cochlear, CSL, Domino's, James Hardie, JB Hi-Fi as well has been quite innovative. These are really examples where the stocks have actually gone up 10, 20, and sometimes 30 or 40 times over a decade. That is what a beautiful compounder looks like.
Get first access to the series
Stay up to date with all parts of the Fidelity Future Leaders Fund 'Super' Series by hitting the follow button and you'll be notified as soon as the next episode is released. 
........
This video is issued by FIL Responsible Entity (Australia) Limited ABN 33 148 059 009, AFSL No. 409340 ("Fidelity Australia"). Fidelity Australia is a member of the FIL Limited group of companies commonly known as Fidelity International. Prior to making an investment decision, retail investors should seek advice from their financial adviser. This video is intended as general information only. Please remember past performance is not a reliable indicator of future performance. This video has been prepared without taking into account your objectives, financial situation or needs. You should consider such matters before acting on the information contained in this video. Investors should also obtain and consider the Product Disclosure Statements ("PDS") for any Australia Fidelity products before making any decision about whether to acquire the products. The PDS is available on www.fidelity.com.au or can be obtained by contacting Fidelity Australia on 1800 119 270. The relevant Target Market Determination (TMD) is available via www.fidelity.com.au. This video may include general commentary on market activity, industry or sector trends or other broad-based economic or political conditions which should not be construed as investment advice. Information stated herein about specific securities is subject to change. Any reference to specific securities should not be construed as a recommendation to buy, sell or hold these securities. While the information contained in this video has been prepared with reasonable care, no responsibility or liability is accepted for any errors or omissions or misstatements however caused. Investments in overseas markets can be affected by currency exchange and this may affect the value of your investment. Investments in small and emerging markets can be more volatile than investments in developed markets. This video may contain statements that are "forward-looking statements", which are based on certain assumptions of future events. Actual events may differ from those assumed. There can be no assurance that forward-looking statements, including any projected returns, will materialise or that actual market conditions and/or performance results will not be materially different or worse than those presented. This video may not be reproduced or transmitted without prior written permission of Fidelity Australia. The issuer of Fidelity's funds is FIL Responsible Entity (Australia) Limited ABN 33 148 059 009. Details of Fidelity Australia's provision of financial services to retail clients are set out in our Financial Services Guide, a copy of which can be downloaded from our website. © 2022 FIL Responsible Entity (Australia) Limited. Fidelity, Fidelity International and the Fidelity International logo and F symbol are trademarks of FIL Limited.
---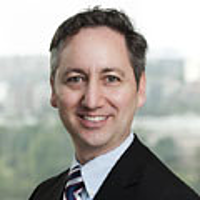 Portfolio Manager
Fidelity International
James has been portfolio manager of the Fidelity Future Leaders Fund since 2013, after joining Fidelity in 2003. Prior to that he worked at Constellation Capital Management, BNY Equities and Ernst & Young. James holds a Master of Commerce.
Expertise