Investing in the future: Trends in technology
---
Attendees and digital pass subscribers were treated to a feast of information and analysis at Livewire Live this year, now it's your turn. See three of Australia's leading investors discuss the big issues in technology, both locally and globally in this exclusive panel session.
Daniel Petre is the founder of AirTree Ventures, which raised $250 million last year in what was Australia's largest ever technology focussed VC fund. Petre was the Founding Chairman of Ninemsn, helped start eBay Australia, and was instrumental in turning Ticketek into the business it is today.
Nick Griffin is the Chief Investment Officer of Munro Partners, a global equity manager with a focus on growth. Prior to founding Munro Partners, Griffin was the Head of International Equities at K2 Asset Management.
Paul Taylor set up Fidelity International's Australian operation in 2003, which now manages over $11B of the firm's $2T in assets. Having outperformed the benchmark consistently since 2003, Taylor was elected to the Fund Manager's Hall of Fame in 2015.
Discussion points:
The most important change happening now is AI/Machine Learning. "AI will dramatically change every job, industry, and society."
The platform play (Google, Amazon, Facebook) is well established and these companies are starting to see themselves as AI companies.
The 'law of large numbers' doesn't apply with these companies - they can continue to grow rapidly even at a large size.
We already interact with AI - when Google Maps tells you how long it'll take you to get home, or when you get served a customised feed by Facebook.
Video games are the best chance of finding 'the next Facebook'
Food delivery startups like UberEats suffer from a flawed business model. Domino's is well positioned to take advantage of developing technology to reduce wait times for delivery to below 15 minutes. 
Retailers are on the chopping block as technology continues to develop, it could be worse in Australia than it's been in the US.
Suppliers are 'basically forced' to use Amazon due to their superior logistics
TV advertising is the next industry to face disruption. The eyeballs are on smartphones, not free-to-air TV.
Our panellists discuss the best CEOs in technology.
Not an existing Livewire member?
Register here to enjoy the benefits of Livewire's free membership including:
First access to exclusive interviews with leading fund managers and advisors
Discover new investment opportunities and products
Receive the Trending on Livewire morning note featuring the top articles each day.
---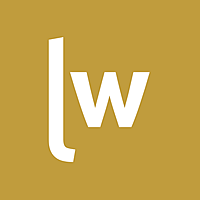 Livewire Exclusive brings you exclusive content from a wide range of leading fund managers and investment professionals.
Expertise