It's time for value to shine
---
The market has favoured growth stocks in recent years, but that could all change according to Matthew Booker from Spheria Asset Management. In a cycle that's been 10 years in the making, companies have grown large and attracted high valuations while burning large amounts of cash. 
He cites the example of Domino's Pizza, which was recently trading on multiples of close to 80 times earnings. While Domino's is a good business that demands a premium rating, a valuation of 80 times earnings was unsustainable. Booker says that a similar fate awaits many other market darlings. They're currently avoiding most financials, where he says that some lending is "pretty crazy", with loans being provided to consumers who cannot afford them.
In the short video below, Mathew Booker shares the things he's looking for in an investment today.
Now Open: Spheria Emerging Companies Limited IPO
The Spheria Emerging Companies Limited IPO, ASX:SEC, is now open. It offers investors a new way to access a diversified portfolio of cash generating small-caps on the ASX. This limited offer has strict capacity constraints and will not be accepting oversubscriptions. Learn more by downloading the prospectus today.
---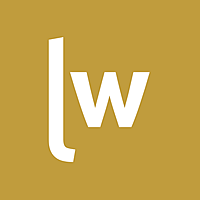 Livewire Exclusive brings you exclusive content from a wide range of leading fund managers and investment professionals.
Expertise