Lessons from the frontline
---
What we learned from benchmarking
Ben Griffiths, Portfolio Manager, Eley Griffiths Group
Reporting season is always a useful time to glean insights from individual companies but more powerful when you are able to benchmark across the industry.
First, the most recent round of mining company quarterly reports highlight how successful resource companies have been at optimizing operating costs. Lower diesel, mining and haulage costs are being enhanced by efficient equipment and crew scheduling to see material reductions in cash costs. The trend was visible across the sector, but prominent in updates from Sandfire, IGO, and Saracen.
Second, the reporting season just passed saw a surprising number of retailers weather the debilitating effects of a weak AUD and maintain and, in some cases, improve gross margins (Gross margins are the increment between the cost of a good and its ultimate sale price). Hedging positions went some way to assisting this, but it appears clever management of wastage, shrinkage, freight/agents costs, supply chain efficiencies and judicious retail price adjustments were significant drivers. This could be seen in results posted by Nick Scali, Baby Bunting, The Reject Shop, Pacific Brands and 2/3 of Super Retail's divisions. In several instances, gross margins were in line with long-term averages; an impressive achievement.
An opportunity in catastrophe
Matt Haupt, Portfolio Manager, Wilson Asset Management
I recently attended a highly valuable meeting with QBE Insurance where I learned some emerging trends in the US insurance market. Effectively, the US insurance market is not pricing in risk appropriately. There has been no landfall Category 4 hurricane (the second highest classification) in the last decade. The last decade that this has happened was 1841 to 1851. This has seen many market participants price risk inappropriately through lower reinsurance rates. We think if a serious hurricane hits landfall it will cause repercussions throughout the insurance industry. This will be advantageous for appropriately provisioned insurance companies like QBE as they can potentially capitalise on players getting themselves into trouble.
The key to Domino's valuation
Tim Samway, Managing Director, Hyperion Asset Management
Domino's Pizza Enterprises (DMP) has been a constant source of market speculation in recent times given its inflated short-term price-to-earnings ratio. Our discussions have focused on the outlook for the business over five years or longer. We believe that although it is very difficult to predict the stock price over the next month or year, over the long-term, we have faith in management that they will execute their well-explained strategy.  The valuation over our time horizon is dependent on the success of the store conversions and rollout in France and Germany, and the success of the full integration of the company's digital technology initiatives that have improved the customer experience and engagement in the other regions in which it operates.
---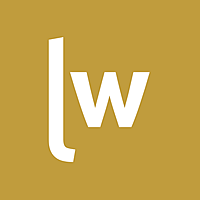 Livewire Exclusive brings you exclusive content from a wide range of leading fund managers and investment professionals.
Expertise