Markets are 'drunk with liquidity', but is a hangover imminent?
---
The juxtaposition between asset prices scaling new highs while much of the world remains closed for business has investors and advisers wondering where we are in the market cycle.
Is this the late stage of the long bull run that started in 2009 or the beginning of a new uptrend after markets crashed last year? Or are markets in a fleeting moment of ecstasy because of the vast sea of government stimulus?
"The market is drunk with liquidity at the moment. It's had an enormous amount of government intervention, central bank intervention … all I can say is that it's just an unusual set of circumstances." - Andrew Parsons, Resolution Capital
Against that backdrop and the crosscurrents of rising inflation, quantitative easing, and Elon Musk's market-moving tweets, we invited 11 of Australia's leading fund managers and researchers to Livewire's Top-Rated Funds Series to answer the one question everyone is asking: where are we in the market cycle? Hint: for the bulls, it's good news.
You can watch the video by clicking the player or read an edited transcript below. Enjoy!
Edited Transcript
Optimism abounds in corporate Australia
Catherine Allfrey, WaveStone Capital
In terms of where are we at euphoria or are we at pessimism? I think we're more at optimism. Every CEO, corporate, we talk to at the moment, they're saying, "Things are looking very optimistic for the Australian economy" and those are companies operating within that economy pretty much across the board. That's quite a broad trend.
We see euphoria in certain sectors, clearly unprofitable tech, the SPACs, Bitcoins and the like. We've seen a lot of speculative behaviour this year and in the last of 6-12 months. And that's starting to unwind with the threat of inflation and the threat of rising bond yields. We're actually seeing those questions over the valuations of those unprofitable areas of the market.
Caution 'creeping in'
Peter Green, Lonsec
At the moment, I think we're at an optimistic stage, but I think there's a caution to it. And you just got to think about the fact we're talking about inflation here and things like geopolitics. The COVID risk is still playing out tragically in India and the like.
I think there's cautious optimism, and the optimism still comes from the fact that the bond market is at historic lows and that's good for the equity market, but I think we've had elements of euphoria. We saw it last year inside big tech. We're seeing that in cryptocurrencies. So, it's in those areas, but geez, that's come back a fair bit now with sort of the big tech stocks correcting from their highs with the sort of inflation expectations emerging. So I think we're shifting from pockets of euphoria to an optimistic optimism, but caution's definitely creeping in.
Cryptos aside, no signs of euphoria
David Wright, Zenith
DW: Well, I think if you say that the full extended market cycle is a kind of euphoria, I don't think we're there yet given the outcome.

AS: Even with what we're seeing in cryptocurrencies right now?

DW: Good observation. Look, I think cryptocurrencies are a market that is heavily influenced by retail investors. And part of the reason for that is it's a developing market. It's not yet a deep market. It's not yet a massive market like, obviously, fixed-interest government bonds and the major equity markets and even currency markets. So, there is still a concern.
So that's why by the standard of professional investors; about the economic rebound, about potential higher inflation, about the sustainability of the economic region rebound that I don't think we're quite at the euphoria stage in markets.
It's certainly optimistic. And that's, as you know, already been played out in terms of consumer sentiment and business sentiment's really very strong, certainly here and in the US, not necessarily in all parts of Europe.
Australia and the US going strong
Paul Skamvougeras, Perpetual
We're optimistic to euphoric. I think the outlook you can be optimistic about, especially in Australia and also the US. There is some euphoria. If we look at what's going on in say, Bitcoin or in particular sectors of the market, unprofitable tech where the valuations are just eye-watering, but on the whole, I would say optimism is the way I would characterise it
Market 'drunk with liquidity'
Andrew Parsons, Resolution Capital
The market is drunk with liquidity at the moment. It's had an enormous amount of government intervention and central bank intervention. So I don't know that I can honestly answer that. All I can say is that it's just an unusual set of circumstances and trying to come to grips with, as I say, the enduring impacts of all those different inputs, QE, low interest rates, and, as I say, direct government intervention. That's a tricky one.
Expect a short-term dip
Kate Howitt, Fidelity International
I would kind of look at it as cycles within cycles. In the kind of near term, yes, there's signs of some market fatigue. When you have markets travel this fast in 12 months, they tend to kind of collapse a little bit under their own weight. So we wouldn't be surprised if there was a bit of a weak patch mid this year, later this year.
But if you step back a bit from that in the broader market cycle, there's so much liquidity that's been put into the global economy to get us out of the impacts of the pandemic. And so much of that is flowing through into asset prices and asset valuations. And that's not going to be unwound anytime soon. So a little bit of a pause, but then on a bigger picture basis, we think there's still room for optimism to continue to build.
Late in the market cycle, but still room to run
Ben Griffiths, Eley Griffiths Group
It's very hard to argue that we are not late in the market cycle. We are at a very mature stage of the market. The market's been rallying very hard out of the March 2009 lows. And of course, we had an important retest in March of last year, which I'm pleased to report we eagerly bought on.
So I think we are at a market that is in the words of Sir John Templeton the stages of pessimism, scepticism, optimism, and of course, euphoria, and I think we are moving into the euphoric stage of the market.
So whilst we have pockets of euphoria, I think the market continued can continue to rally in recognition of the earnings recovery. And the fact that liquidity remains very supportive. So, no. No correction of any large scale, Ally, being forecast here, but naturally, on the way, we'll have sell-offs that will restore pricing to more sensible levels, but no major cataclysmic correction is on the horizon from what I can see.
Interest rates would be higher in euphoric markets
Adam Bowe, PIMCO
I think optimism. I put us in the optimistic camp. I think if you look back at last year was sort of cast away, the pessimism and scepticism of last year. A really good way of looking at that is just having a look at the inflation-linked market in bonds last year; the market was pricing central banks around the world to miss their inflation targets forever, to not even come close. It's very pessimistic and hugely sceptical that they'll ever be able to achieve it. Now, as I said, they're roughly close to targets now.

So certainly not euphoric in that market, but more optimistic that as we traverse through the second half of this year where I think the market is more pricing in an optimistic path to a post-pandemic world now. I certainly don't think we've hit the point of euphoria. I think interest rates will be a lot higher if that was the case. Inflation expectations would be higher.
Perhaps when we can travel in our state and overseas again and reconnect with friends and family and eat at restaurants like this without QR codes stuck to the menu, perhaps we'll get there. But I think at the moment, optimism would be a reasonable characterisation of financial markets.
A difference between late in the cycle and bubbles
Sam Ruiz, T. Rowe Price
In terms of the market cycle, we almost have a phrase or an acronym we use to describe this internally. So we call it the 'CRIC' cycle. So you have the crisis, you have the response, you have the improvement, and then you have the complacency. We think that we're more towards the end of complacency. Now, there's a lot of obvious warning signs. We've all heard about the retail behaviour, new issuance in markets, SPACs, cryptocurrencies and the like.

Central banks opened the flood gates of stimulus. A lot of this money is finding a home in markets and risk appetite has increased dramatically. What I would say if we're in that complacency phase, if we are in this period of euphoria is we're really focused on not trying to figure out which phase we're in, but it's almost trying to figure out the timeline or acknowledge that it's very hard to predict where you are. Because if we're in the latest stages of dare I say it, a bubble, there's a very big difference between being late cycle or at an early stage bubble.
And you think back to the tech bubble, we had very smart people. Alan Greenspan was talking about irrational exuberance back in '96. And there was a lot more to run in markets for the following four years. So we think that we're somewhere in that sort of extreme sentiment phase, but we're not really trying to rush into getting overly defensive right now.
A 'very unusual' cycle
Simon Doyle, Schroders
It's not a normal cycle. I think if you look at the market cycle in terms of what's priced into asset markets, you'd say you're pretty late cycle. You're kind of somewhere close to your maybe not euphoria, but you're sort of heading up on that end of the spectrum. If you look at the economic cycle, you're probably further back. And I think that the fact that the economic cycle has still got more to run is something that's kind of supporting the market cycle. It's hard to kind of say we're exactly here because it is a very unusual cycle.
Forward-looking indicators remain strong
Aman Ramrakha, Morningstar
I think there's probably still a reasonable amount of optimism in the market today. I think certainly if you look at one sort of lens, not necessarily always correlated to the market, but one sort of lens of looking at it is just growth. If you look at all the forecast for GDP growth, they all look rosy. They paint a fantastic picture, not only just this year but beyond sort of some reasonably strong growth numbers coming down. Now, some of that is a bit of a bounce off the depths of the pandemic and what happened to economies.
But I think that, as a forward-looking indicator, is certainly something that's a positive. So people are sort of looking at that. Now, that doesn't always correlate to returns in the market, but the medium-term outlook for growth seems to be strong. And that would suggest that people are somewhat optimistic of that at least the next couple of years so to speak.
Australia's 100 top-rated funds
Livewire's Top-Rated Fund Series gives subscribers exclusive access to data and insights that will help them make more informed decisions. Click here to view the dedicated website, which includes:

The full list of Australia's 100 top-rated funds.
Detailed fund profile pages, with data powered by Morningstar.
Exclusive interviews with expert researchers from Lonsec, Morningstar and Zenith.
Videos and articles featuring 16 top-rated fund managers.
Never miss an update
Enjoy this wire? Hit the 'like' button to let us know. Stay up to date with my current content by
following me
below and you'll be notified every time I post a wire
Welcome to Livewire, Australia's most trusted source of investment insights and analysis.
---
To continue reading this wire and get unlimited access to Livewire, join for free now and become a more informed and confident investor.
Livewire Exclusive brings you exclusive content from a wide range of leading fund managers and investment professionals.
........
Livewire gives readers access to information and educational content provided by financial services professionals and companies ("Livewire Contributors"). Livewire does not operate under an Australian financial services licence and relies on the exemption available under section 911A(2)(eb) of the Corporations Act 2001 (Cth) in respect of any advice given. Any advice on this site is general in nature and does not take into consideration your objectives, financial situation or needs. Before making a decision please consider these and any relevant Product Disclosure Statement. Livewire has commercial relationships with some Livewire Contributors.
---

Never miss an update
Get the latest insights from me in your inbox when they're published.
---
---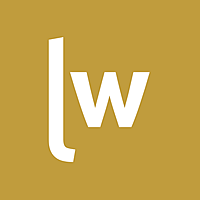 Livewire Exclusive brings you exclusive content from a wide range of leading fund managers and investment professionals.
Expertise