Matt Haupt loves macro, big stocks and fast cars
---
Over the past 20 years Wilson Asset Management has earned a reputation for identifying undervalued growth companies, typically in the smaller end of the market. In 2016, the firm made a foray into large caps with the listing of WAM Leaders. The portfolio, which is managed by Matthew Haupt, is up ~23 per cent in 2019 and recently increased the dividend, putting it on a ~7% grossed up yield.

Matt, along with seven other fund managers, will be presenting his #1 stock idea at the upcoming Future Generation Investment Forum. Livewire is proud to support Future Generation and the innovative way that it provides sustainable funding to charities doing important work in our community.
Ahead of the event, we're publishing interviews with three of the presenting managers. Here, Matt explains what he believes is the most powerful macro influence on equity markets, delivers his post reporting verdict on the banks and shares a simple action that can have a meaningful impact on your investment performance.
Image: Matt Haupt, Lead Portfolio Manager, Wilson Asset Management
Can you remember the first share you bought? How did it turn out?
My first stock was a Papua New Guinean mining company Bougainville Copper (ASX: BOC). Mining operations stopped in 1989 and it was thought that activity was going to be resumed – my mum's broker even had it as his top stock pick. I purchased shares in the company, anticipating mining would start up again. Instead, the equipment was looted, accommodation burnt, everyone was evacuated and to this day they have not mined again... so it didn't turn out well.
Who or what has had the biggest influence on the way you invest? Why?
The big hedge fund managers and macro traders have had the biggest influence on me, as I am fascinated by the interrelations between asset classes and the mechanics of the systems. In particular, the American hedge fund manager Stanley Druckenmiller caught my attention when he shorted the British Pound Sterling in 1992 and famously "broke the Bank of England". The ability to bet against a central bank and win was so compelling, and his aptitude for distilling noise into simple forecasts has always impressed me.
From a macro perspective what factor has the most significant influence on equities and why?
Money supply. The more money there is, the higher stock prices can rise. A greater supply of money and the resulting drop in interest rates makes equities more attractive.
What is your current outlook on money supply?
We believe there will be further increases in global money supply, even more so if the Reserve Bank of Australia commences its own form of quantitative easing. The U-turn by the Federal Reserve shows that they withdrew too much money earlier this year and are now adding it back at an alarming rate.
The WAM process was forged in smaller companies and tries to identify undervalued growth stocks that have a catalyst to re rate. How does this translate into the lower growth world of large caps?
The principles of the Wilson Asset Management investment process hold true with larger capitalisation companies. The growth levels are generally lower but the principles remain. We analyse a company's management, business case and valuation and only invest when we can identify a catalyst. We do trade based on macro thematics as our companies move a lot more with the overall market, so we can take this stance on some positions.
Which stock have you most recently decreased your weighting on and what is your reasoning?
Treasury Wine Estates (ASX:TWE) is the world's largest winemaking and distribution business. We first invested in the company as we believed in the ability of Chief Executive Officer Michael Clarke to deliver strong and consistent growth. Michael recently announced that he will retire from his position, leaving some big shoes to fill. We still like the stock but have reduced our holding recently until we can better understand Michael's tenure.
Banks are reporting and it looks a bit ugly. Have you been surprised by the results and are you Bullish / Bearish / Neutral on the sector from here?
The banks have had a tough reporting period but this was not a surprise. Credit growth has been slow with costs up and interest rates falling. We are currently bullish, based on an expected global recovery which will flow through to higher credit growth and increased interest rates. If the global recovery eventually does come through, as Australia is an open economy, we will benefit from this and our term structure will push higher. The Reserve Bank of Australia may move from a loosening phase to a tightening phase and all these current pressures will be relieved. A long bow to get there but definitely feasible.
What is the one simple action that all investors could take that would have a meaningful impact on their performance?
Remove the reliance on hope. If something hasn't worked, cut your losses and move on. Instilling some discipline into a strategy will give investors more control and over time should help performance.
Outside of investing, what is a passion or unique skill / talent that might surprise people?
I used to race cars when I was younger and I have been passionate about cars for most of my life. In my late teens and early 20's I used to drag race an old Valiant. That passion has never left and I recently purchased a new car to keep the interest alive.

WAM is a pro bono fund manager for Future Generation, why did you choose to get involved?
Future Generation is a very unique model that delivers both investment and social returns and as Wilson Asset Management is the Founder and Lead Supporter of Future Generation, these values are instilled in the workplace. We are proud to have supported this company for five years and are thrilled Future Generation has donated $30.6 million to improve the lives of young Australians.
Hear Matt pitch his #1 stock idea at the Future Generation Investment Forum
The Future Generation Investment Forum is taking place at the Grand Hyatt in Melbourne on the 28th of November 2019. At the event, Matt and seven other fund managers will pitch their #1 stock ideas. Visit the Future Generation website to register for tickets.
---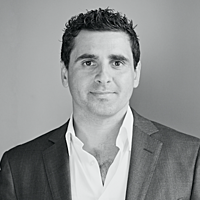 Co Founder
Livewire Markets
Livewire is Australia's #1 website for expert investment analysis. We work with leading investment professionals to deliver curated content that helps investors make confident and informed decisions. Safe investing and thanks for reading Livewire.
Expertise